"A radiant coin with an unworn appearance. A BU specimen has avoided (extended) circulation and exhibits brilliant, mint luster."
Collectors have stashed away gold, silver, and copper coins for centuries, and today we have fantastic examples of history that you can still hold in your hand. Most Brilliant Uncirculated (BU) specimens never even entered circulation (or were quickly pulled) and still exhibit dazzling effects.
When holding a BU coin in your hand, the term's meaning becomes immediately apparent. You'll notice minimal or non-existent surface damage in the coin's "fields" or the low, flat surfaces. The coin's "relief" or high points also show minimal chatter marks from their transportation in mint bags.
A Brilliant Uncirculated silver coin would exhibit white, "frosty" fields or perhaps an eye-appealing gradient of toning. The term Brilliant Uncirculated (BU) appears straightforward, but the qualification becomes nuanced the more you dig in.
Today we'll quickly dive into some of the terminology and expectations to have when browsing uncirculated coinage.
Old, historical coins that grade in the BU range are exceedingly rare today and typically fetch a pretty penny on the auction block. Throughout history, coins were lost, destroyed, or eventually worn down. Worn coins were melted for their precious metal content and repurposed. Few exist today, and naturally, the highest quality examples become quite valuable. Today, Mint State silver dollars trade hands for much more than their $1 face value!
Another significant factor in coin grading is the quality of the strike, which can be inconsistent from one mint to the next. Since 1793, the US Mint has produced coinage from nine facilities (four still operate today), and consistent quality was a constant challenge. It requires tremendous force and well-maintained coin dies to mint high-quality gold and silver coinage properly.
In addition, these operations are required to mint millions, even billions, of coins annually, and the quality standards fluctuate. Not all mint strikes are created equal, and coin impressions vary from "weak" to "strong."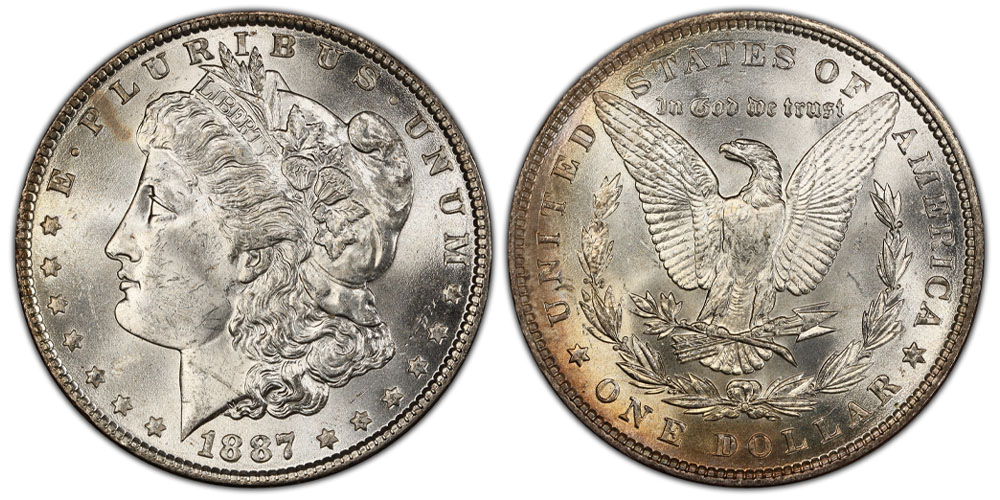 Throughout the history of coin collecting, experts known as numismatists assigned subjective descriptions to the coins in their collections. Grades such as good, very fine, slightly worn, and many others were frequently used but lacked standardization. By the mid-20th century, Dr. William Sheldon introduced a numerical scale that graded coins from 1 to 70, and today his system is universally recognized.
On the Sheldon Scale, Brilliant Uncirculated coins are known as Mint State or "MS" and fall in the 60 to 70 range. Mint State coins can also be referred to as merely Uncirculated or "Unc" (pronounced UNK) as the terms are interchangeable.
More specific descriptions such as Gem (MS-65 and above) and Superb (MS-66 or better) are commonly used to describe better the beautiful coins that fall under the Brilliant Uncirculated umbrella.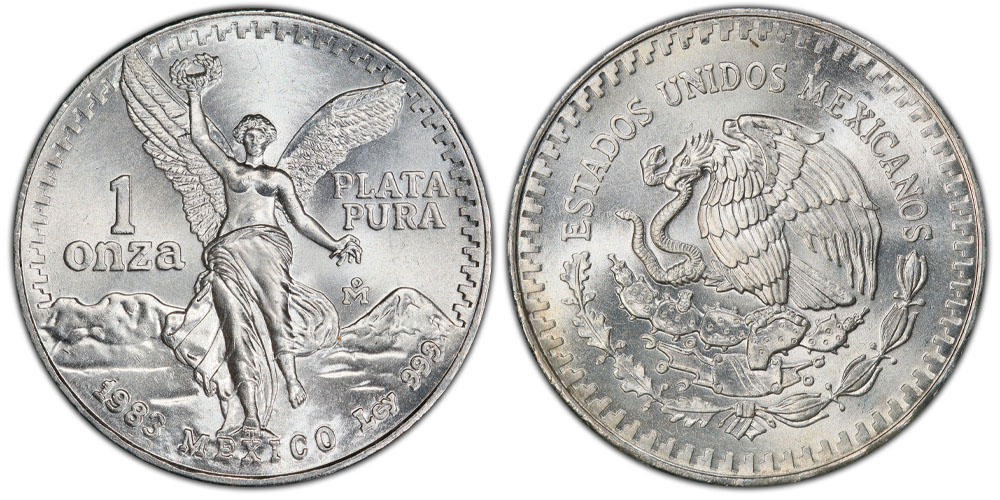 The production process for BU coins is ideally suited for modern investment-grade gold and silver bullion coins. With advances in technology, mint quality is incredible, especially considering the speed at which these coins are mass-produced. Today, sovereign mints produce most modern bullion coins in a BU finish.
While difficult to estimate the exact percentage, a large swath of new issue, bullion coins, will grade MS-70. And although unlikely, American Eagles straight out of the mint tube today can grade as low as Mint State 67 or 68.
Brilliant Uncirculated Versus Proof Finish
A coin with a "mirror-like" proof finish always stands out compared to the BU variety. Proof coins differ from Brilliant Uncirculated in that proof coins are not intended for circulation but rather as high-premium collector's pieces.
The production process for Proof coins requires meticulously polished coin dies and multiple striking's per coin to achieve their mirror-like surface. These additional steps are not well suited for mass-produced circulating coinage or even standard bullion coin programs.
With some basic terminology under our belt, navigating the world of collector and bullion coins becomes more straightforward and understandable. We see how and why some coins have become more valuable over time, and it also helps us understand why even newly minted coinage ranges in final quality.
Any coin in BU condition is a fine example of modern history to be valued and cherished. Whether it's just pocket change on the dresser or a growing coin collection, it's always worth taking a second look. Sometimes you'll find significant value hiding in plain sight!