If you've ever run across a lively Vegas roulette table or attended a thrilling derby race, you've undoubtedly heard last-minute pleas to "Lady Luck." And despite her unwavering neutral stance, begging the Lady of Fortune for her good graces is a centuries-old custom.
History depicts the character Fortuna as a blindfolded dealer of fate. Rather than take sides, Fortuna just deals the next hand, where fortunes both rise and fall. In 1977, when an upstart Swiss refinery opened with goals of disrupting the status quo, it decided to evoke the famed symbol.
PAMP (Produits Artistiques Métaux Précieux) SA, better known as PAMP Suisse or just PAMP saw opportunity in a burgeoning precious metals refining industry. Amid the competition, PAMP was never lost in the shuffle and, in fact, became an early standout amongst its peers. From its headquarters in Ticino, Switzerland, PAMP quickly built a reputation for superior quality, and today many consider PAMP's retail line the pinnacle of precious metals investing.
The Fortuna gold bars have been a flagship staple of PAMPs bullion program since 1979. Gold bars with the graceful etching of Lady Fortuna have become a ubiquitous symbol in the precious metals world, but what inspired her myth?
This PAMP gold treasure is based on Fortuna, the Roman goddess of fortune, luck, and prosperity, who was adapted from the Greek goddess Tyche. She is often portrayed as a beautiful woman holding a cornucopia, a symbol of abundance, and a wheel of fortune. Lady Fortuna is an impartial dispenser of fate but is often invoked to impart good luck.
PAMP's depiction of the blindfolded Fortuna includes all the classical elements but with coins pouring forth from the cornucopia. A timeless design with tremendous visual appeal.
Legitimate refining and minting operations offer varying levels of quality, and each has its place in the precious metals industry. But when the discussion comes to high-quality fine gold, investors put PAMP Suisse at the top of the list.
PAMP Fortuna gold and silver bars are among the highest quality bullion products available for retail purchase. PAMP's meticulous attention to detail and premium product feel drive strong demand for their entire offering. The premium reflects in the price, but PAMP gold and silver bars are highly liquid due to their collectible nature, and reselling is never an issue.
PAMP has earned London Bullion Market Association (LBMA) certification, and their lines of gold and silver bullion bars are "Good Delivery" eligible. PAMP was purchased by MKS SA in 1981 and currently operates under their corporate umbrella.
Gold is a metal of antiquity, utilized as a stable store of wealth for thousands of years. And now, PAMP has introduced cutting-edge technology to gold bullion, forever changing the way their bars are cataloged.
Veriscan technology allows PAMP to scan each bar's surface and save that blueprint in a company database. Each bar has a unique surface or "digital fingerprint" due to the production process, and PAMP uses this feature to everyone's benefit. Now, anyone can verify their PAMP gold bar against this database using a camera smartphone app. This technology represents a positive step towards rooting out counterfeits and fakes in the industry.
PAMP introduced Veriscan technology in 2017, as counterfeiters regularly targeted their brand. Newer generations of fakes are convincing enough to fool the uninitiated, and PAMP is fighting back.
Of course, the best way to avoid fake gold bars is to purchase exclusively from reputable dealers like PIMBEX. We work directly with mints and trusted suppliers and employ methods of in-house authentication; you can never be too careful. PIMBEX goes above and beyond to guarantee every ounce of inventory moving out the door.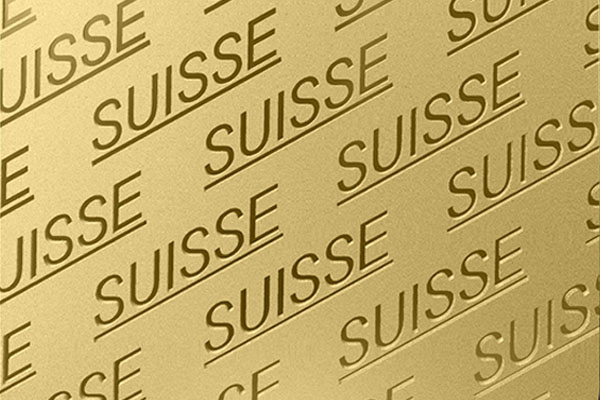 Many investors argue that all gold is created equal, and accumulated ounces are the only thing that matters at the end of the day. Being frugal is always a sound strategy, but sometimes it's nice to mix in a quality-based purchase to keep things fresh. The PAMP Lady Fortuna is that quality-based gold addition that fits any collection.
PAMP standards are second to none, and the final product screams quality. As far as carded Swiss gold bars go, there's no finer option or a better place to store your wealth.