1 Kilo Silver Bar – Germania Mint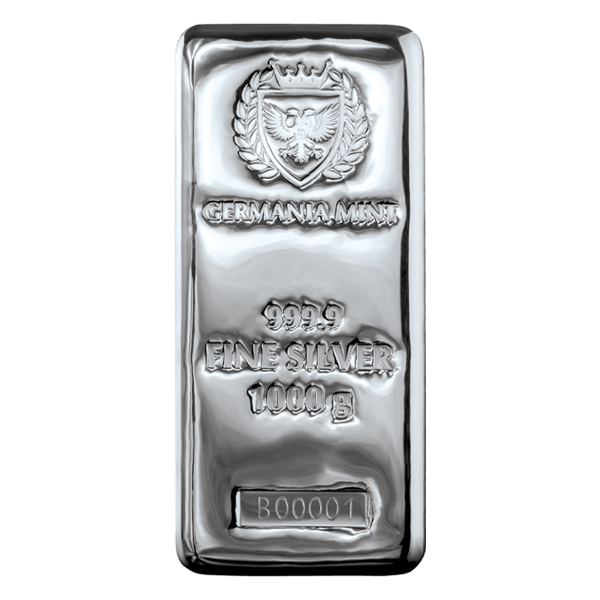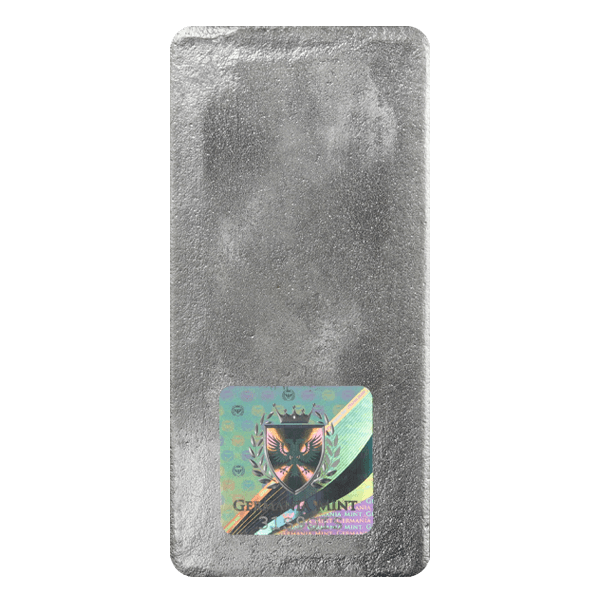 Quantity
ACH/Wire
Credit Card
Specifications
Family:Silver Bars Assorted Weights

MetalSILVER

CategoryBullion Bars

MintGermania Mint

CountryPoland

Weight1000 g

Purity.9999 FINE SILVER

AvailabilityOut Of Stock
Description
After garnering a strong following from its collectible silver rounds, the Germania Mint launched a line of affordable, investment-grade silver bars in early 2021. These silver bars are a reasonably priced, high-quality alternative to retail offerings from other established industry players. The Germania Mint's line of silver bars quickly made an impression on the bullion world, and the offering continues to expand.
The Germania Mint manufactures these silver bars using a cost-effective casting process. Each bar arrives individually sealed in protective plastic and packaged in a sturdy cardboard box. The result is a wonderfully finished silver bar that raises the standards for convenience, presentation, and security.
The obverse side is stamped with the Germania Mint logo, identifying hallmarks, and a unique serial number. The reverse side is blank but includes a holographic security sticker for instant authentication.
Kilo silver bars are priced more efficiently than silver rounds and coins without sacrificing liquidity (32.15 troy ounces) and strike a nice balance between price per ounce and bulk weight. Many silver investors exclusively purchase silver kilos when adding bulk weight to their holdings, and this option from the Germania Mint is outstanding.
Order your 1 Kilo Silver Bar – Germania Mint today!
Product Name
Item added to cart
Unit Price: *Extended Price: *Cart Subtotal:
*Extended Price for Bank Wire or ACH payments only. Other forms of payment will modify the cost per unit.
Volume Pricing Discount
Quantity
ACH/Wire
Credit Card