British Gold Sovereign - Elizabeth II (1957 – 1968)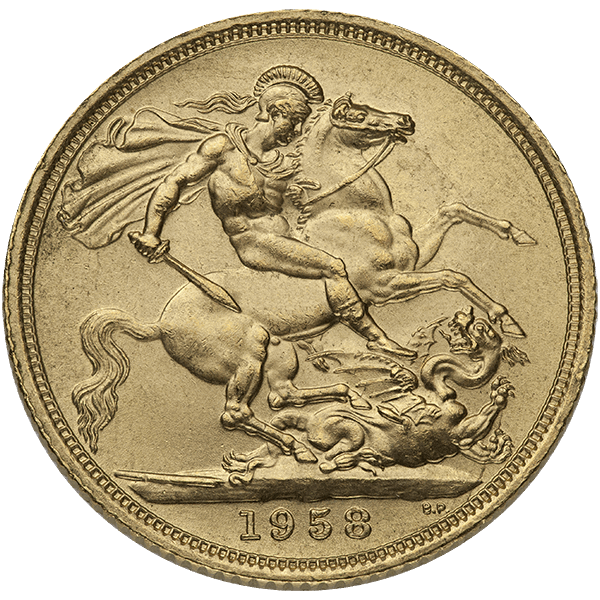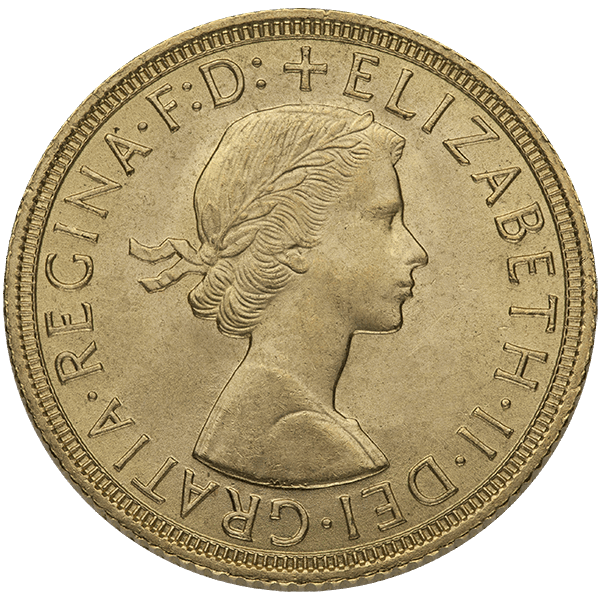 Quantity
ACH/Wire
Credit Card
Specifications
Family:World Gold

MetalGOLD

CategoryBullion Coins

MintThe Royal Mint

CountryGreat Britain

Weight0.2354 oz

Purity.9167 FINE GOLD

AvailabilityOut Of Stock
Description
The British Gold Sovereign has a history dating back several centuries, but the modern gold bullion coin we know today was first released in 1817. Following the Napoleonic Wars, the British Empire had converted to a gold standard and needed a flagship coin to facilitate international trade. The Gold Sovereign was issued with a one-pound face value and was a commonly traded currency in the old world. This Gold Sovereign is made from 22-karat gold and contains .2354 troy oz of pure gold.
The obverse side of the coin features the effigy of a young Queen Elizabeth II. The reverse side depicts the 11th-century legend of St. George mounted on horseback, slaying the Dragon. These Gold Sovereigns are sourced from the secondary market and arrive in a protective coin flip, and each coin's year and condition will vary. We verify and test each British Gold Sovereign on-site and guarantee for weight and purity.
Order your British Gold Sovereign - Elizabeth II (1957 – 1968) today!
Product Name
Item added to cart
Unit Price: *Extended Price: *Cart Subtotal:
*Extended Price for Bank Wire or ACH payments only. Other forms of payment will modify the cost per unit.
Volume Pricing Discount
Quantity
ACH/Wire
Credit Card