90% American Silver Coins ($1 FV) Walking Liberty Half Dollars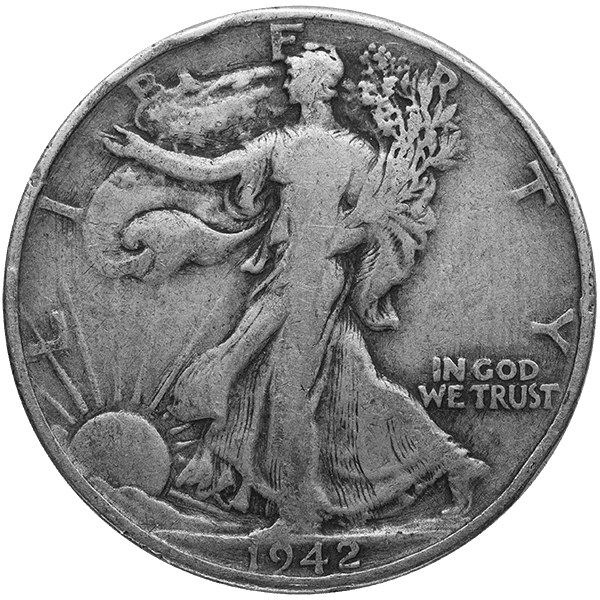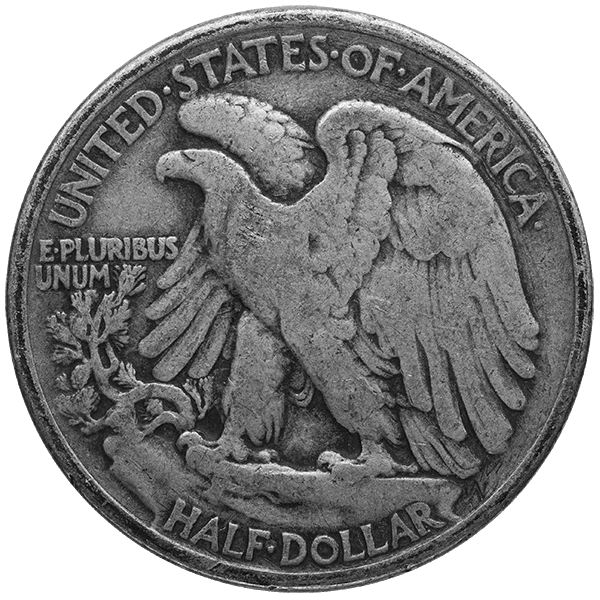 Quantity
ACH/Wire
Credit Card
Specifications
Family:Silver U.S. Coinage 90 %

MetalSILVER

Category90% Silver

MintUS Mint

CountryAmerican

Weight0.715 oz

Purity.900 FINE SILVER

AvailabilityIn Stock
Description
The Walking Liberty Half Dollar was born during a golden age of the US Mint. A 1916 competition was underway to replace the Barber Dime, Quarter, and Half Dollar, and sculptor Adolph A. Weinman's Walking Liberty design took the top prize. Weinman's Winged Liberty "Mercury" Dime was also selected for production, meaning he successfully delivered two of the most iconic coins in US Mint history.
The Walking Liberty Half Dollar obverse features Lady Liberty's profile in stride, holding oak branches and American flag draped over the shoulder with a rising sun on the horizon, and inscriptions LIBERTY, the year of issue and IN GOD WE TRUST. The Walking Liberty Half Dollar was only minted from 1916 to 1947, but the classic obverse design lives on as the face of the American Silver Eagle bullion coin. The reverse displays an American Bald Eagle perched on a tree branch and includes the inscriptions UNITED STATES OF AMERICA, E PLURIBUS UNUM, and HALF DOLLAR.
For each $1 FV ordered, you will receive two (2) 90% Silver Walking Liberty Half Dollars dated between 1916 and 1947. Each $1 FV of 90% Silver Walking Liberty Half Dollars is equivalent to 0.715 troy oz of pure silver. The coins will arrive in circulated condition and may exhibit signs of handling and wear.
**We process 90% silver coins through high-speed sorting machines in large quantities. While coins ordered from this product SKU are predominantly the Walking Liberty design, the Franklin and Kennedy designs might arrive with your order**
Order 90% American Silver Coins ($1 FV) Walking Liberty Half Dollars today!
Product Name
Item added to cart
Unit Price: *Extended Price: *Cart Subtotal:
*Extended Price for Bank Wire or ACH payments only. Other forms of payment will modify the cost per unit.
Volume Pricing Discount
Quantity
ACH/Wire
Credit Card