90% American Silver Coins ($1 FV) Roosevelt Dimes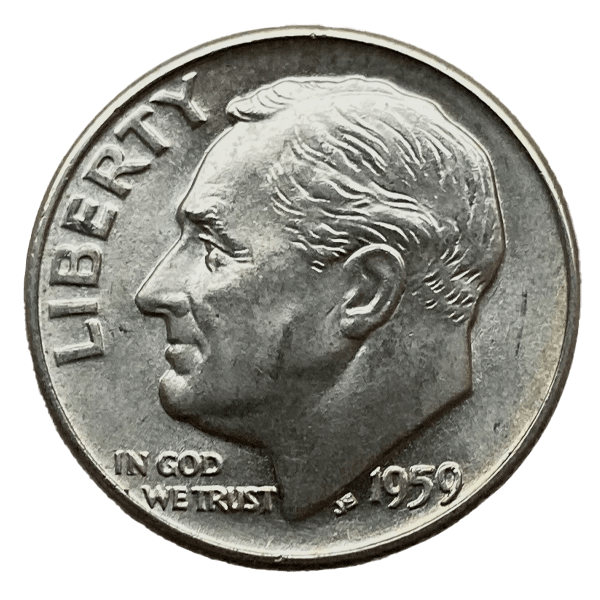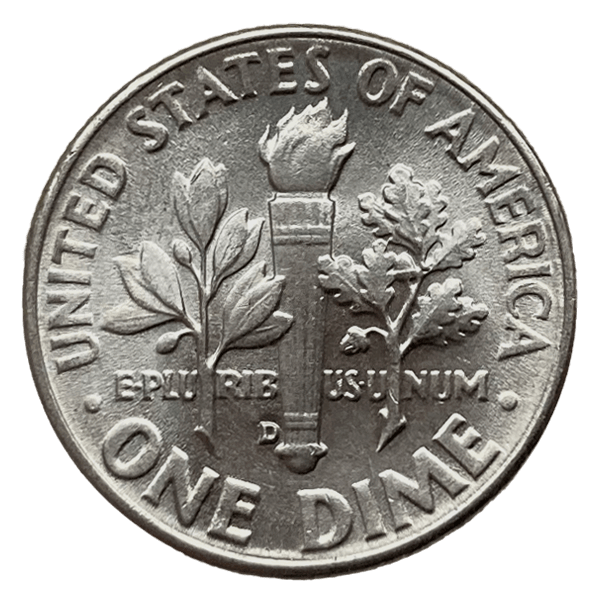 Quantity
ACH/Wire
Credit Card
Specifications
Family:Silver U.S. Coinage 90 %

MetalSILVER

Category90% Silver

MintUS Mint

CountryAmerican

Weight0.715 oz

Purity.900 FINE SILVER

AvailabilityOut Of Stock
Description
President Franklin D. Roosevelt led the United States through the Second World War and was immortalized on the obverse of the Roosevelt Dime following his abrupt death in 1945. His face still marks the Dime, but from 1946 to 1964, the coin consisted of 90% silver, and each Roosevelt Dime contained .0715 troy ounces of pure silver.
The reverse design is also unchanged and includes the familiar torch, olive & oak branch, and inscriptions UNITED STATES OF AMERICA, E PLURIBUS UNUM, and ONE DIME. Following the Coinage Act of 1965, Roosevelt Dimes converted to a cost-effective Cupro-Nickel alloy.
For each $1 Face Value (FV) ordered, you will receive ten (10) 90% Silver Roosevelt Dimes dated between 1946 and 1964. Each $1 FV of 90% Silver Roosevelt Dimes is equivalent to 0.715 troy ounces of pure silver. The coins arrive in circulated condition and may exhibit signs of handling and wear.
**We process 90% silver coins through high-speed sorting machines in large quantities. While coins ordered from this product SKU are predominantly the Roosevelt design, the Mercury and Barber designs might arrive with your order**
Order 90% American Silver Coins ($1 FV) Roosevelt Dimes today!
Product Name
Item added to cart
Unit Price: *Extended Price: *Cart Subtotal:
*Extended Price for Bank Wire or ACH payments only. Other forms of payment will modify the cost per unit.
Volume Pricing Discount
Quantity
ACH/Wire
Credit Card