5 oz Silver Bar – Aztec Calendar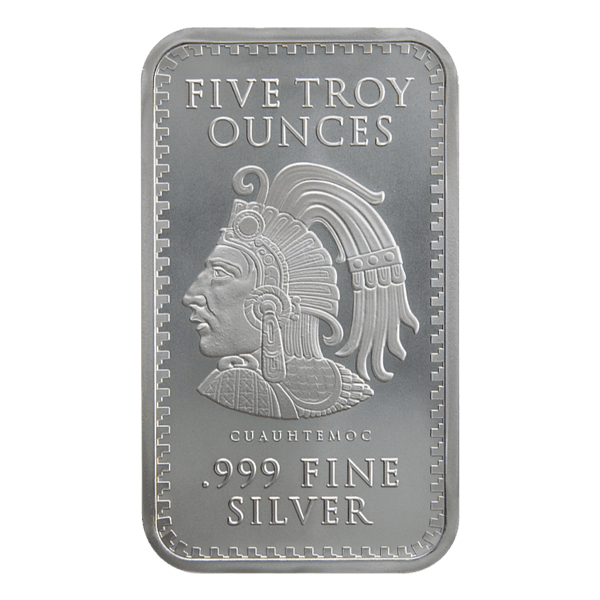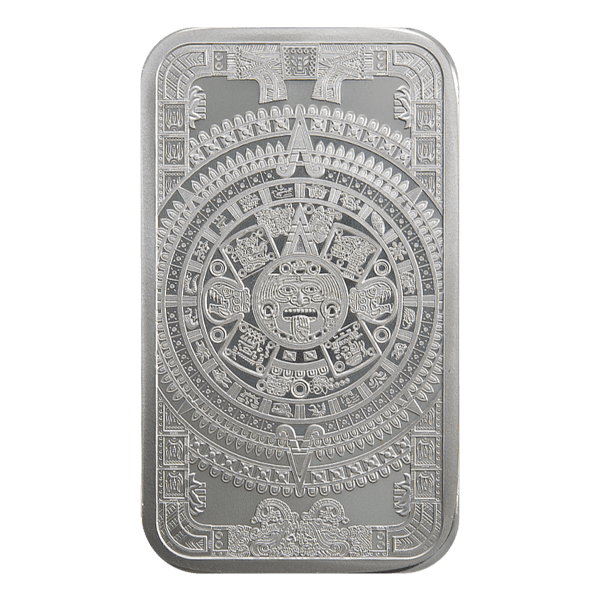 Quantity
ACH/Wire
Credit Card
Specifications
Family:Silver Bars Assorted Weights

MetalSILVER

CategoryBullion Bars

MintGolden State Mint

CountryAmerican

Weight5 oz

Purity.999 FINE SILVER

AvailabilityOut Of Stock
Description
The Aztec Calendar 5 oz Silver Bar is a rare blend between art and affordability. Silver collectors appreciate these beautifully minted silver bars, and they tend to fly off the shelf whenever we get them in.
The front side of each bar includes a design borrowed directly from the ancient Aztec Sun Stone, an artifact that the Aztec Empire used as a calendar. Designs this elaborately detailed are less common on silver bars in this size, making this offering a real treat.
The reverse features the profile of the now immortalized Aztec Emperor Cuauhtémoc. The "Descending Eagle" and his compatriots fearlessly opposed the Spanish Empire during the Aztec Empire's late stages. Valiant in their efforts, Emperor Cuauhtémoc is a revered national hero and has been previously featured on the Mexican national currency.
The Aztec Calendar 5 oz Silver Bar is produced by the Golden State Mint. Founded in 1974, it is a reputable private mint known for high-quality retail bullion products. They make many pieces in the Aztec Calendar silver series, which come in various shapes and sizes.
Order your 5 oz Silver Bar – Aztec Calendar today!
Product Name
Item added to cart
Unit Price: *Extended Price: *Cart Subtotal:
*Extended Price for Bank Wire or ACH payments only. Other forms of payment will modify the cost per unit.
Volume Pricing Discount
Quantity
ACH/Wire
Credit Card