5 Gram Gold Bar – Nadir Refinery (with Assay)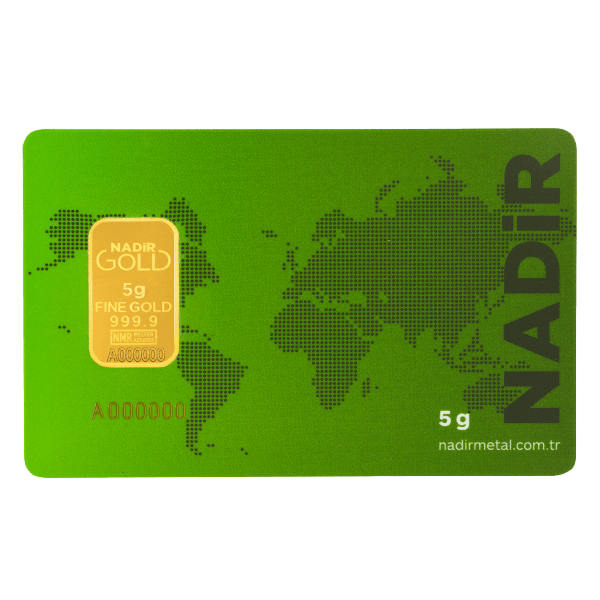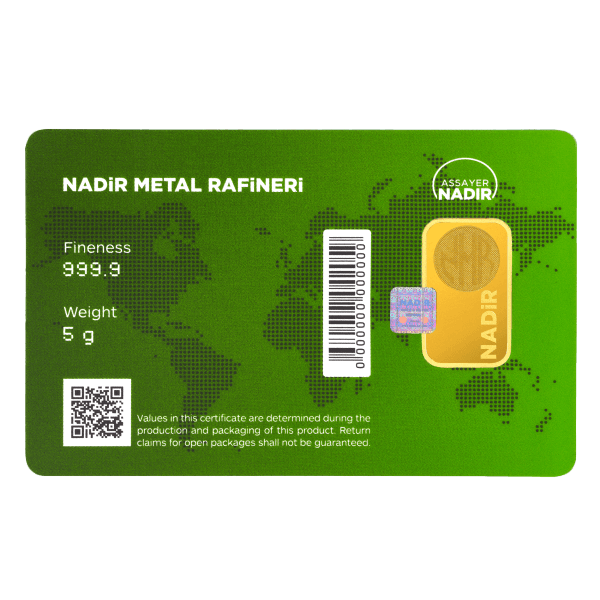 Quantity
ACH/Wire
Credit Card
Specifications
Family:Gold Bars Assorted Weights

MetalGOLD

CategoryBullion Bars

MintNadir Refinery

CountryTurkey

Weight5 g

Purity.9999 FINE GOLD

AvailabilityOut Of Stock
Description
Fractional gold bars help many bullion investors maintain their dollar cost strategy while offering excellent divisibility. In addition, these gold bars from Nadir Refinery offer unique packaging, with each gold bar embedded in the hard plastic assay card. This exciting feature allows you to conveniently carry gold bars in your wallet or anywhere you go!
Nadir Refinery is a Turkish precious metals refiner with long-standing history and tradition. The Nadir Refinery is an approved London Bullion Market Associations (LBMA) supplier and has earned a strong reputation for delivering trusted investment-grade bullion products.
The 5 Gram Gold Bar – Nadir Refinery (with Assay) arrives embedded in a credit card-style assay card. The bar obverse displays the Nadir Gold logo, mint hallmarks, and a unique serial number. The reverse includes the Nadir name and logo.
Order your 5 Gram Gold Bar – Nadir Refinery (with Assay) today!
Product Name
Item added to cart
Unit Price: *Extended Price: *Cart Subtotal:
*Extended Price for Bank Wire or ACH payments only. Other forms of payment will modify the cost per unit.
Volume Pricing Discount
Quantity
ACH/Wire
Credit Card