2023 1 oz Mexican Silver Libertad Coin BU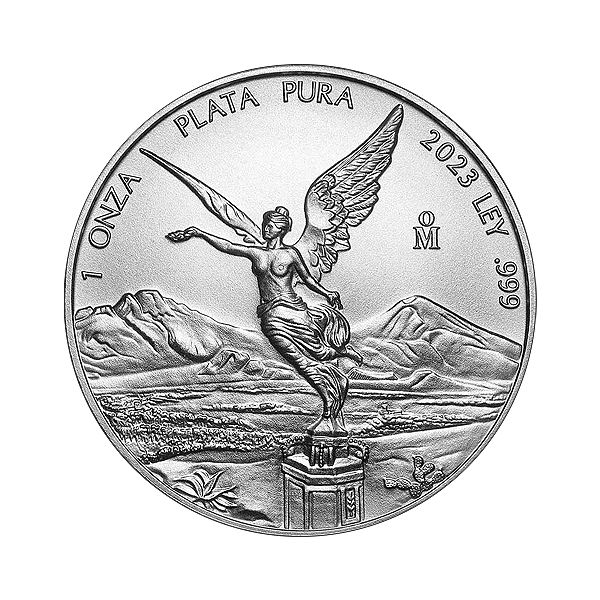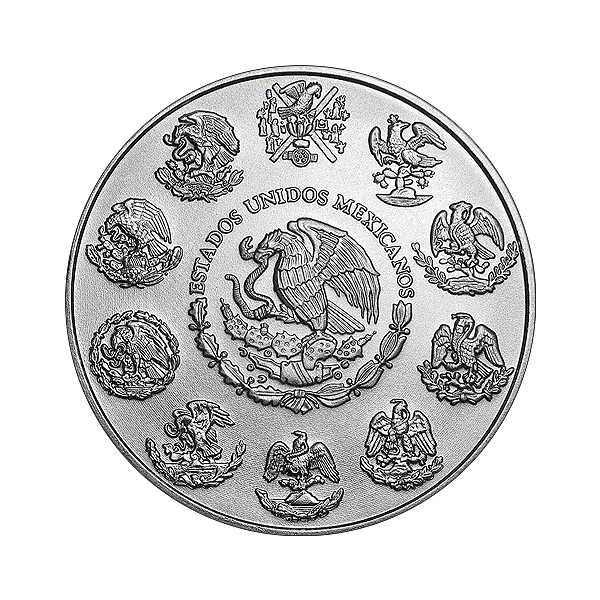 Quantity
ACH/Wire
Credit Card
Specifications
Family:Silver Libertad

MetalSILVER

CategoryBullion Coins

MintMexican Mint

CountryMexico

Weight1 oz

Purity.999 FINE SILVER

AvailabilityIn Stock
Description
The Mexican Silver Libertad coin is a modern bullion classic, beloved for its strikingly gorgeous design and limited mintage runs (…by sovereign mint standards). Still, since 1982 the Mexican Mint has produced millions of examples of this collector's favorite and won the hearts of many!
The Silver Libertad's obverse side features the Mexican Coat of Arms surrounded by the 10 previous depictions of the national seal. This obverse design has been in use since 2000.
The Silver Libertad's reverse side proudly displays the breathtaking "Angel of Independence" front and center, with twin volcanic peaks, Popocatépetl and Iztaccihuatl seen in the distance. 1 ONZA, PLATA PURA, 2023, and LEY .999 are stamped right around the rim to denote weight, year, and metal purity.
While the Mexican Federal government backs each Silver Libertad coin, it has no associated denomination or face value. Rather, the Mexican Mint prefers to trade bullion coins for spot plus a premium, and many bullion coins are distributed through a network of bank branches.
The 2023 1 oz Mexican Silver Libertad can be ordered as single 1 oz coins or tubes of 25 coins.
Order your 2023 1 oz Mexican Silver Libertad Coin BU today!
Product Name
Item added to cart
Unit Price: *Extended Price: *Cart Subtotal:
*Extended Price for Bank Wire or ACH payments only. Other forms of payment will modify the cost per unit.
Volume Pricing Discount
Quantity
ACH/Wire
Credit Card