2023 1/10 oz Canadian Gold Maple Leaf Coin BU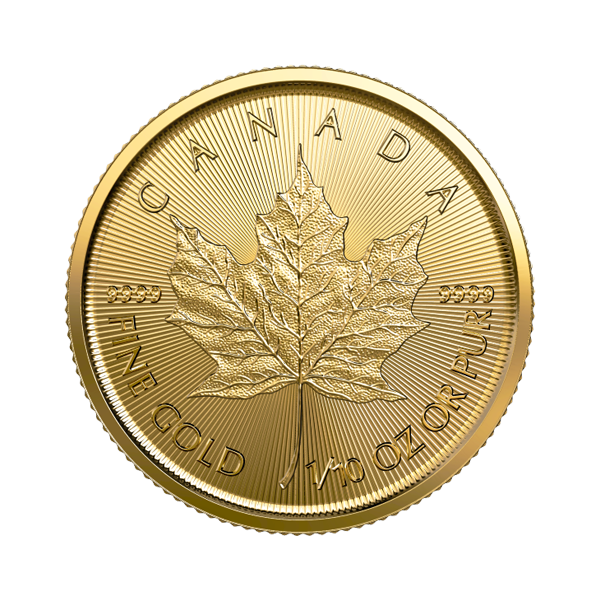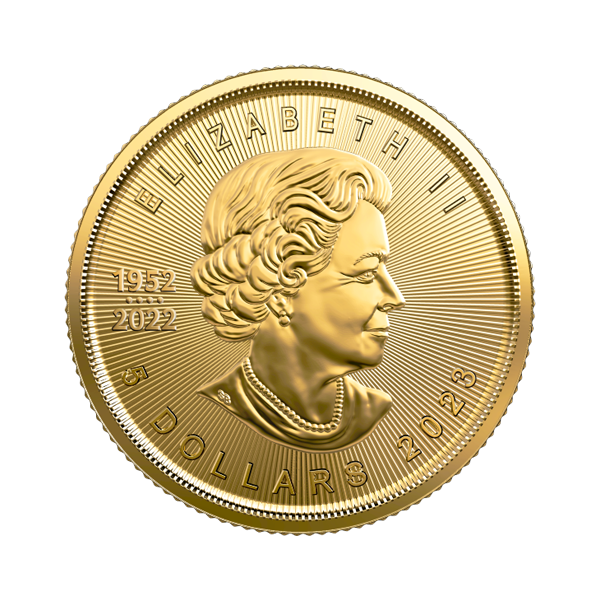 Quantity
ACH/Wire
Credit Card
Specifications
Family:Canadian Gold Maple Leaf

MetalGOLD

CategoryBullion Coins

MintRoyal Canadian Mint

CountryCanadian

Weight1/10 oz

Purity.9999 FINE GOLD

AvailabilityIn Stock
Description
The Gold Maple Leaf was introduced by the Royal Canadian Mint in 1979 and is one of the earliest gold bullion coins still in production today. At that time, the South African Gold Krugerrand, the only contemporary gold bullion coin in existence, had encountered distribution issues due to widespread international boycott in response to their apartheid-era policies.
Energized by the bull market of the 1970s, a wave of sovereign mints stepped in to fill the demand and thus launched the rebirth of modern bullion production. Initially comprised of .999 fine gold, since 1982 the Gold Maple Leaf has set the bar for investment grade purity, being consistently struck from 99.99% pure gold. The Gold Maple Leaf is extremely popular with investors and is a primary option in the retail gold bullion market.
During the production process, the RCM uses precision-machined dies to strike sharp radial lines on both the obverse and reverse of each bullion coin, leaving it with an exclusive pattern that is distinct to this coin. This anti-counterfeiting security measure makes replication much more difficult.
The Gold Maple Leaf's reverse features a Walter Ott designed maple leaf, the same design still in use today. The maple leaf, a widely recognized national symbol of Canada dating back several centuries, is exquisitely detailed.
The Gold Maple Leaf's obverse features the regal side profile of the sitting monarch, Queen Elizabeth II. In addition, the 2023 Gold Maple Leaf features a special privy mark on the obverse honoring the late Queen Elizabeth II. The privy mark denotes her official reign from 1952 through 2022. The Royal Canadian Mint will produce the 2023 Gold Maple Leaf with this obverse design until switching to an effigy of King Charles III sometime during 2023.
Each 2023 1/10 oz Gold Maple Leaf arrives in Brilliant Uncirculated (BU) condition and sealed in plastic sheets.
Order your 2023 1/10 oz Canadian Gold Maple Leaf Coin BU today!
Product Name
Item added to cart
Unit Price: *Extended Price: *Cart Subtotal:
*Extended Price for Bank Wire or ACH payments only. Other forms of payment will modify the cost per unit.
Volume Pricing Discount
Quantity
ACH/Wire
Credit Card