2022 Niue 2 oz King Tut's Tomb Silver Coin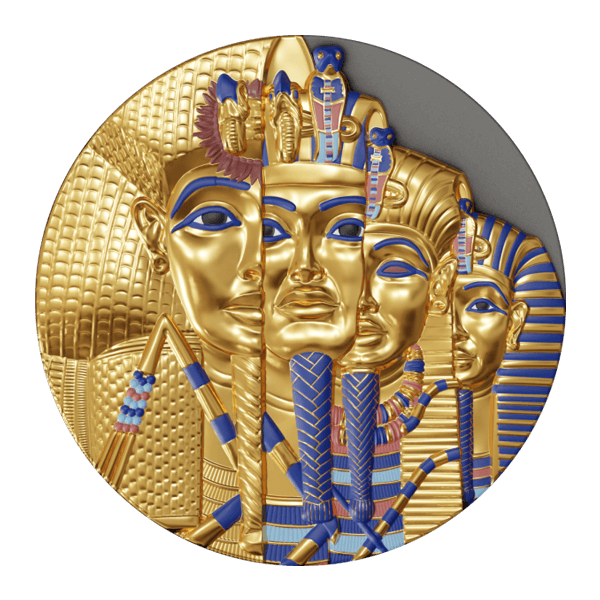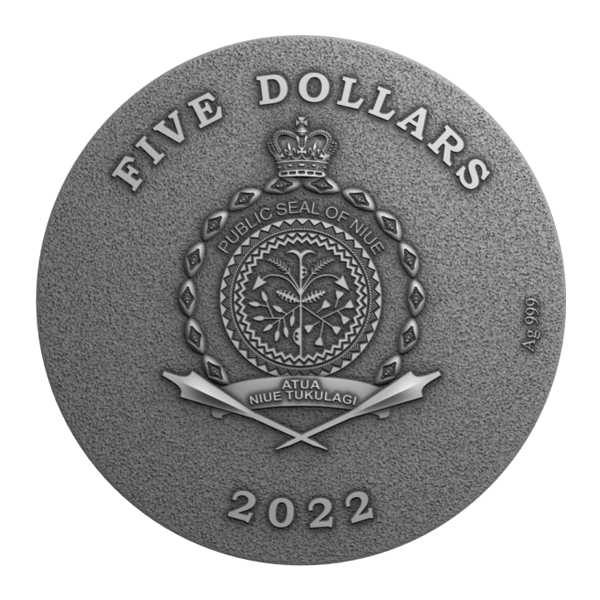 Quantity
ACH/Wire
Credit Card
Specifications
Family:Collectible Silver

MetalSILVER

CategoryCollector Coins

MintLithuanian Mint

CountryLithuania

Weight2 oz

Purity.999 FINE SILVER

AvailabilityOut Of Stock
Description
After several members of the discovery party met untimely fates, the legend of King Tutankhamen's (King Tut) curse was born.
But was the curse real or just some century-old fiction?
The tale is filled with intrigue and open to rampant speculation, but after 100 years, it's hard to know for certain if a deadly curse did actually affect those who entered his tomb. Still, this historic unearthing of artifacts in 1922 completely reignited the public's interest in ancient Egypt.
Egyptologist Howard Carter's discovery offered historians the first nearly intact ancient burial site. Thieves had raided every Egyptian tomb found to date, and it was jaw-dropping to finally witness the vast wealth of artifacts amassed by an Egyptian royal.
For instance, all three sarcophaguses (coffins) weighed 110.4 kilos or 3,550 troy ounces in gold bullion! To top it off, King Tut was adorned with a golden death mask inside the smallest sarcophagus, creating the fourth burial layer.
The coin's reverse side displays cross sections of each sarcophagus, from largest to smallest starting on the left side and finishing with the burial mask on the right side. The Lithuanian Mint employed advanced techniques such as digital printing and partial gilding to create these colorful effects.
The coin's obverse side has an antique finish and displays the PUBLIC SEAL OF NIUE, 2022, FIVE DOLLARS, and a mark denoting its 99.9% purity.
The Lithuanian Mint made only 500 of these high-relief treasures to celebrate the 100th anniversary of uncovering Tutankhamen's infamous tomb. Each coin is $5 currency backed by the island nation of Niue and arrives in protective encapsulation with a wooden display box and Certificate of Authenticity (COA).
This 2022 Niue 2 oz King Tut's Tomb Silver Coin is a serious collector's piece and makes the perfect gift for anyone who appreciates premium, modern numismatics.
Order your 2022 Niue 2 oz King Tut's Tomb Silver Coin today!
Product Name
Item added to cart
Unit Price: *Extended Price: *Cart Subtotal:
*Extended Price for Bank Wire or ACH payments only. Other forms of payment will modify the cost per unit.
Volume Pricing Discount
Quantity
ACH/Wire
Credit Card