2022 1 oz South African Silver Krugerrand Coin BU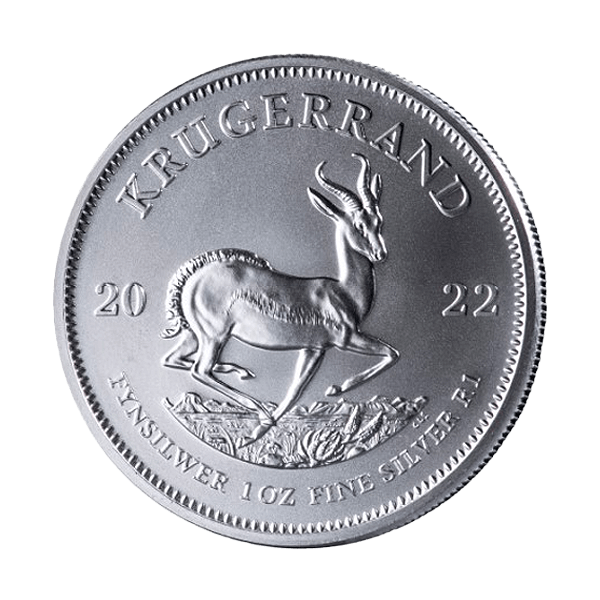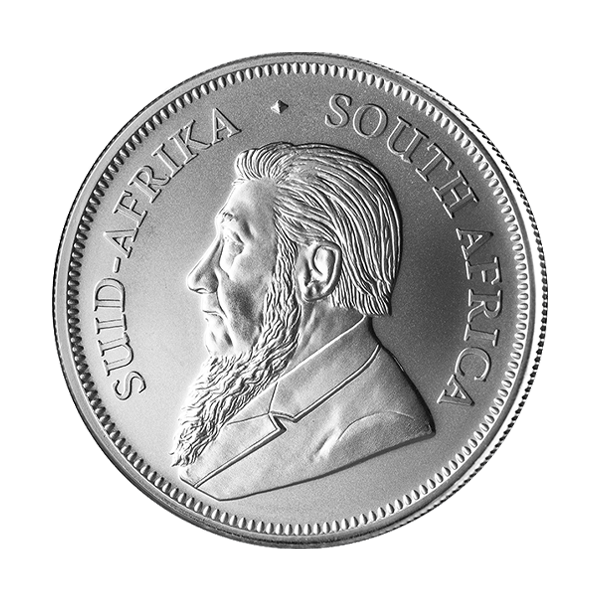 Quantity
ACH/Wire
Credit Card
Specifications
Family:Silver Krugerrand

MetalSILVER

CategoryBullion Coins

MintSouth African Mint

CountrySouth Africa

Weight1 oz

Purity.999 FINE SILVER

AvailabilityOut Of Stock
Description
The South African Silver Krugerrand is a relatively new player in the silver bullion market and shares the same iconic design as its gold counterpart.
This design entered circulation in 1967 as the Gold Krugerrand through a joint effort between the Rand Refinery and the South African Mint. The same arrangement exists for the production of the Silver Krugerrand, which is struck from 99.9% pure silver.
The Silver Krugerrand bears a face value of 1 Rand fully backed by the South African government, a marked difference from the Gold Krugerrand, which has no denomination. The Silver Krugerrand has been minted annually since 2018.
The obverse depicts a profile bust of the Krugerrand's namesake, the 3rd President of the South African Republic, and early prominent figurehead Paul Kruger. The reverse includes the stunning profile of a Springbok Antelope in stride.
The 2022 1 oz South African Silver Krugerrand can be ordered as single 1 oz coins or mint tubes of 25 coins.
Order the 2022 1 oz South African Silver Krugerrand Coin BU today!
Product Name
Item added to cart
Unit Price: *Extended Price: *Cart Subtotal:
*Extended Price for Bank Wire or ACH payments only. Other forms of payment will modify the cost per unit.
Volume Pricing Discount
Quantity
ACH/Wire
Credit Card