2022 1 oz South African Gold Krugerrand Coin BU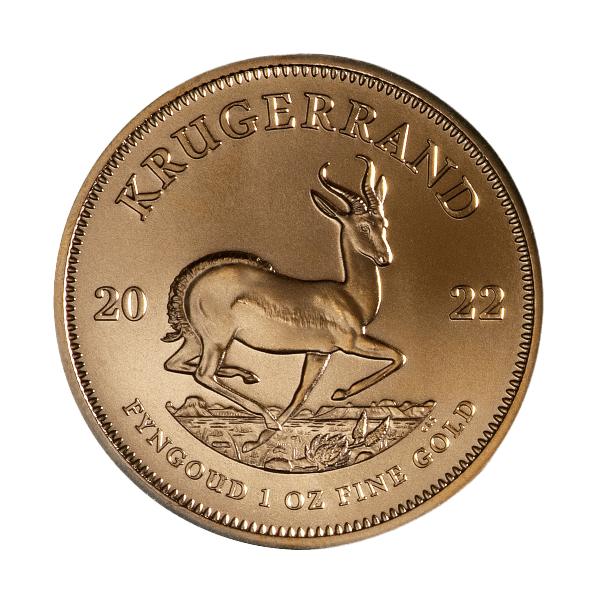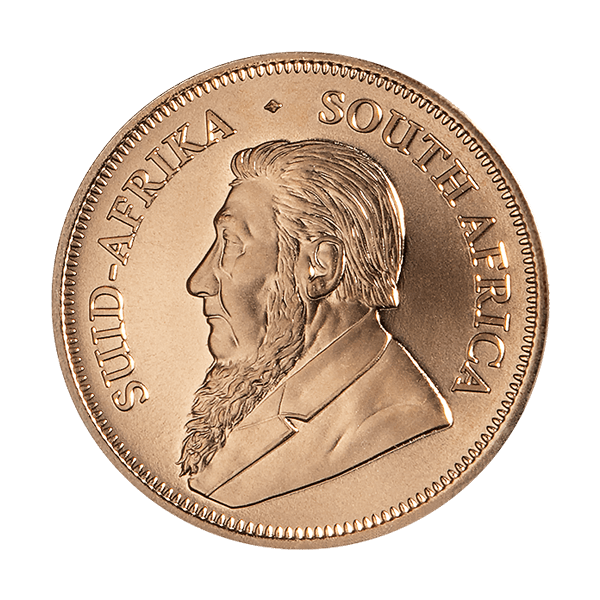 Quantity
ACH/Wire
Credit Card
10 - 19
$1,996.41
$2,123.84
Specifications
Family:Gold Krugerrand

MetalGOLD

CategoryBullion Coins

MintSouth African Mint

CountrySouth Africa

Weight1 oz

Purity.9167 FINE GOLD

AvailabilityOut Of Stock
Description
Now celebrating 56 years of production, the South African Gold Krugerrand continues its streak of providing gold buyers with a cost-effective, recognizable gold investment. And after all these years, the Rand Refinery and South African Mint are still working in tandem to create the world's oldest gold bullion coin.
In terms of lifetime mintage, the Gold Krugerrand is the world's most popular gold bullion coin, with over 60 million ounces produced to date. Demand is still strong, but the majority of Krugerrands were minted in the 1970s and 1980s during the tail end of South Africa's gold boom.
The coin's obverse side depicts a profile bust of the Krugerrand's namesake, the 3rd President of the South African Republic, and early national figurehead, Paul Kruger. The coin's reverse side includes the stunning profile of a Springbok Antelope in stride.
Every Gold Krugerrand coin is struck from 22-karat "crown" gold alloy to provide a more durable yet lustrous surface.
Unlike most sovereign coinage, the Gold Krugerrand lacks face value, yet it is still recognized as legal tender by the South African Government. And due to their larger mintages, Gold Krugerrands trade hands for lower premiums than comparable gold bullion coins, making it an excellent value. These new issue Gold Krugerrands arrive in Brilliant Uncirculated (BU) condition.
Order your 2022 1 oz South African Gold Krugerrand Coin BU today!
Product Name
Item added to cart
Unit Price: *Extended Price: *Cart Subtotal:
*Extended Price for Bank Wire or ACH payments only. Other forms of payment will modify the cost per unit.
Volume Pricing Discount
Quantity
ACH/Wire
Credit Card