2022 Cook Islands 1 oz Pegasos Silver Coin – Numismatic Icons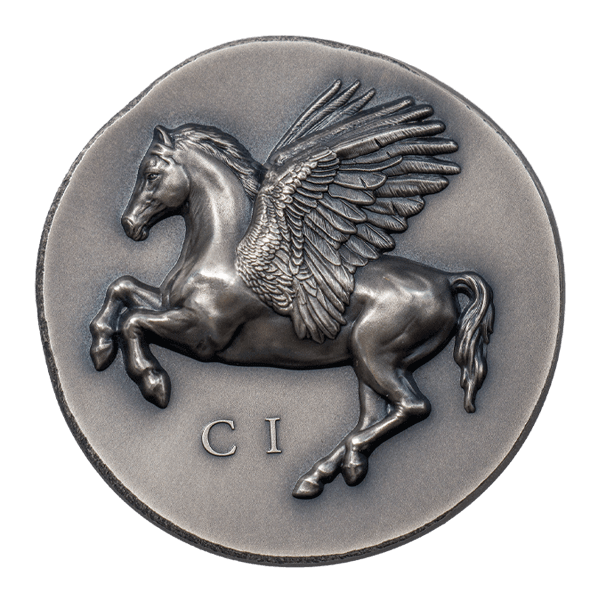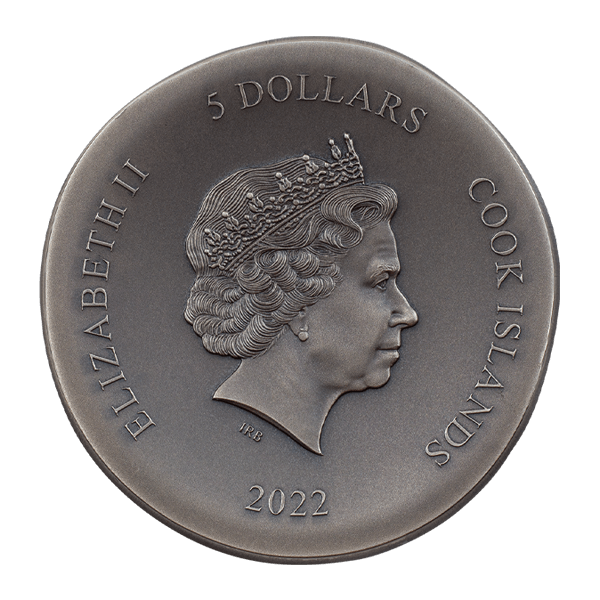 Quantity
ACH/Wire
Credit Card
Specifications
Family:Collectible Silver

MetalSILVER

CategoryCollector Coins

MintCIT

CountryLiechtenstein

Weight1 oz

Purity.999 FINE SILVER

AvailabilityIn Stock
Description
Pegasus, the legendary flying horse of Greek Mythology, is making a triumphant return to silver coinage on this modern release with a twist. Coin Invest AG (CIT) is giving new life to Zeus's winged helper, who once appeared on various ancient Greek silver coinage.
Pegasus, or Pegasos in Greek, comes from the word pêgê, which translates to "of the spring." It was commonly believed that Pegasus created natural springs wherever he touched the Earth.
According to Greek Mythology, Pegasus sprung forth from the Gorgon Medusa's neck after she was beheaded by the hero Perseus. The immortal creature later helped the hero Bellerophon defeat the Chimera in battle, but Pegasus is known most famously as the thunderbolt carrier for Zeus.
CIT utilizes proprietary smartminting® technology to produce the coin's Ultra High Relief reverse with Pegasus flying in stride, and the antique finish significantly enhances the wing's details. Beneath Pegasus, you will notice the initials "CI," an abbreviation of the Cook Islands, which backs this as $5 currency.
The coin's obverse side features a regent profile shot of Queen Elizabeth II surrounded by 2022, 5 DOLLARS, and COOK ISLANDS.
The production process for this coin leaves it looking "rough around the edges." The handmade look gives the Pegasus a period-correct appearance and lends credibility to the experience.
Each coin arrives in protective encapsulation along with a case and Certificate of Authenticity (COA).
Mintage is limited to 999 coins.
Order your 2022 Cook Islands 1 oz Pegasos Silver Coin – Numismatic Icons today!
Product Name
Item added to cart
Unit Price: *Extended Price: *Cart Subtotal:
*Extended Price for Bank Wire or ACH payments only. Other forms of payment will modify the cost per unit.
Volume Pricing Discount
Quantity
ACH/Wire
Credit Card