2022 1/4 oz Austrian Gold Philharmonic Coin BU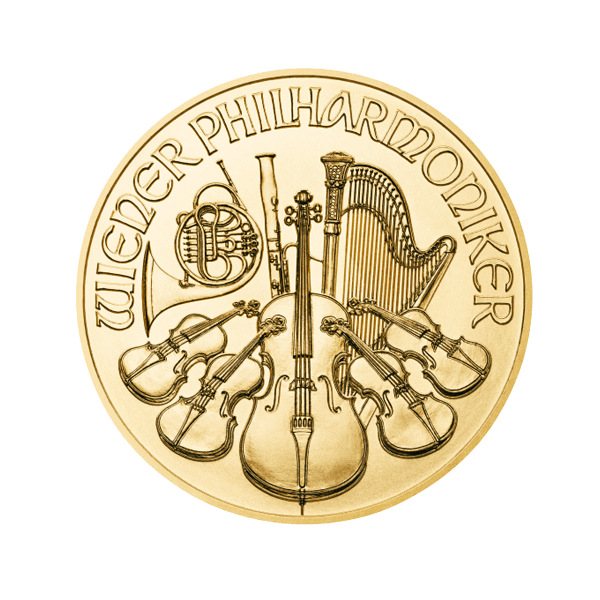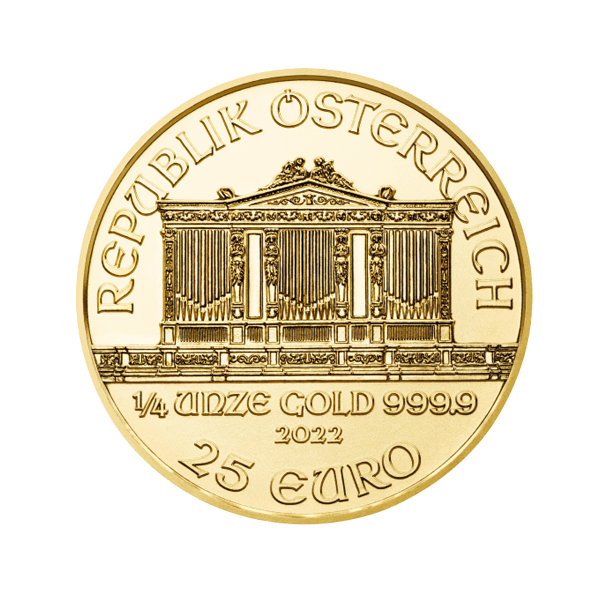 Quantity
ACH/Wire
Credit Card
Specifications
Family:Austrian Gold Philharmonic

MetalGOLD

CategoryBullion Coins

MintAustrian Mint

CountryAustrian

Weight1/4 oz

Purity.9999 FINE GOLD

AvailabilityOut Of Stock
Description
The Austrian Gold Philharmonic is one of the most circulated gold bullion coins on mainland Europe. First minted in 1989, the ¼ oz Austrian Gold Philharmonic is a desirable coin for investors seeking fractional gold for modest premiums. The Austrian Gold Philharmonic is struck from .9999 pure gold and carries a face value of €25 (Euro), guaranteed by the Austrian government.
Originally designed by Thomas Pesendorfer, the Austrian Gold Philharmonic coin's obverse features the Great Organ, a colossal centerpiece of the world-renowned Vienna Philharmonic. The reverse displays an orchestral arrangement that includes a cello, bassoon, Vienna horn, harp, and four violins.
The Austrian Mint has a history dating back to the 12th century and has become the sole national producer of coinage and investment-grade bullion for the Austrian people.
Order the 2022 ¼ oz Austrian Gold Philharmonic Coin BU today!
Product Name
Item added to cart
Unit Price: *Extended Price: *Cart Subtotal:
*Extended Price for Bank Wire or ACH payments only. Other forms of payment will modify the cost per unit.
Volume Pricing Discount
Quantity
ACH/Wire
Credit Card