2021 1 oz American Palladium Eagle Coin BU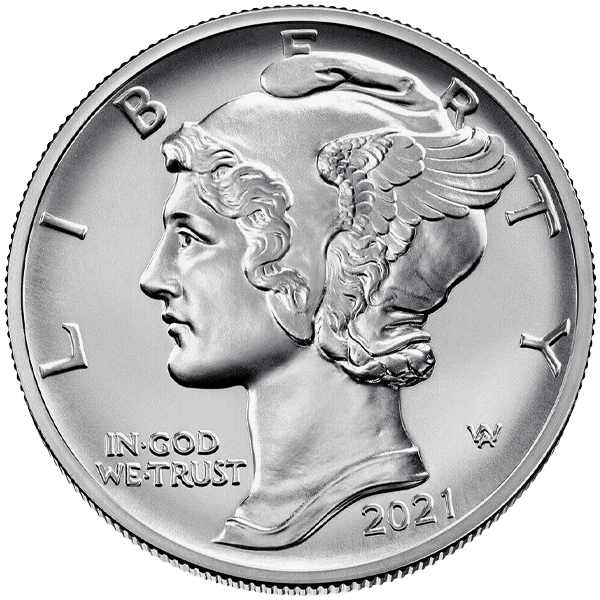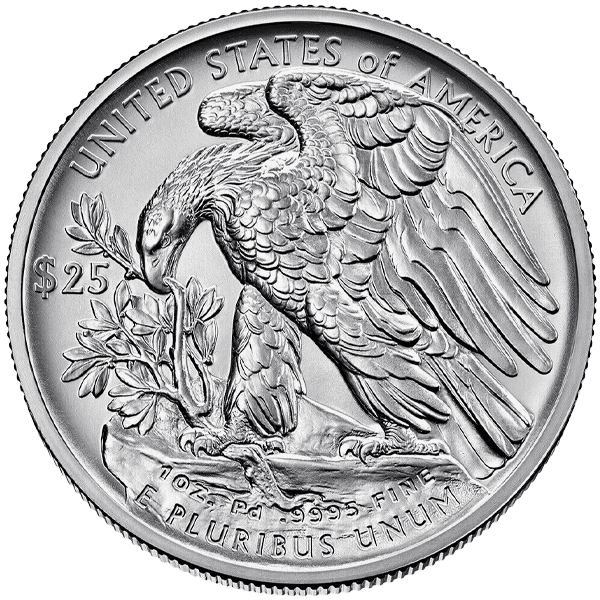 Quantity
ACH/Wire
Credit Card
Specifications
Family:American Palladium Eagle

MetalPALLADIUM

CategoryBullion Coins

MintUS Mint

CountryAmerican

Weight1 oz

Purity.9995 FINE PALLADIUM

AvailabilityOut Of Stock
Description
The American Palladium Eagle is the newest addition to the American Eagle series. First produced by the US Mint in 2017, each 2021 1 oz American Palladium Eagle coin contains 1 troy oz of .9995 pure palladium and arrives in Brilliant Uncirculated (BU) condition. The US Federal Government backs the $25 face value of each American Palladium Eagle. In addition, the weight, content, and purity of each American Palladium Eagle are federally guaranteed. Mintage numbers for the American Palladium Eagle are typically quite low, which adds to the collector's appeal.
The 2021 American Palladium Eagle obverse features the 1916 Winged Liberty Head "Mercury" Dime design from esteemed US Mint sculptor Adolph A. Weinman. Numismatists treasure the iconic profile view of Lady Liberty wearing a winged Phrygian cap.
The reverse includes another Weinman design, the reverse of the 1907 American Institute of Architects Gold Medal. An impressive image of the American bald eagle perched on a cliff, wings raised, and grasping a branch with its beak and talons.
Order your 2021 1 oz American Palladium Eagle Coin BU today!
Product Name
Item added to cart
Unit Price: *Extended Price: *Cart Subtotal:
*Extended Price for Bank Wire or ACH payments only. Other forms of payment will modify the cost per unit.
Volume Pricing Discount
Quantity
ACH/Wire
Credit Card