2015-P U.S. Marshals Commemorative Proof Silver Dollar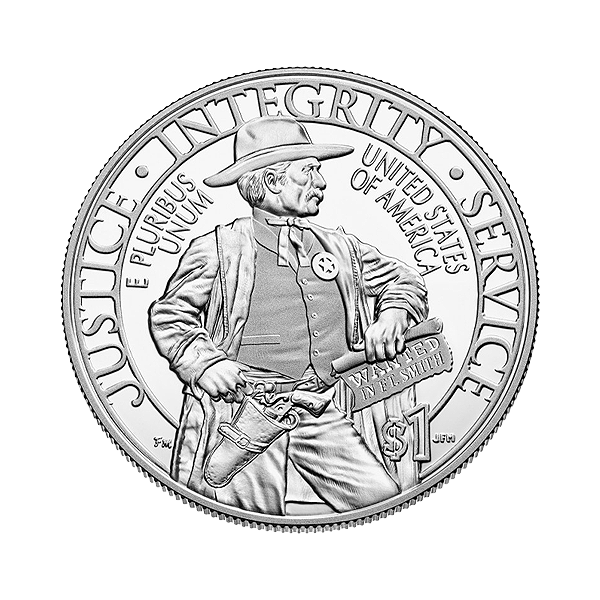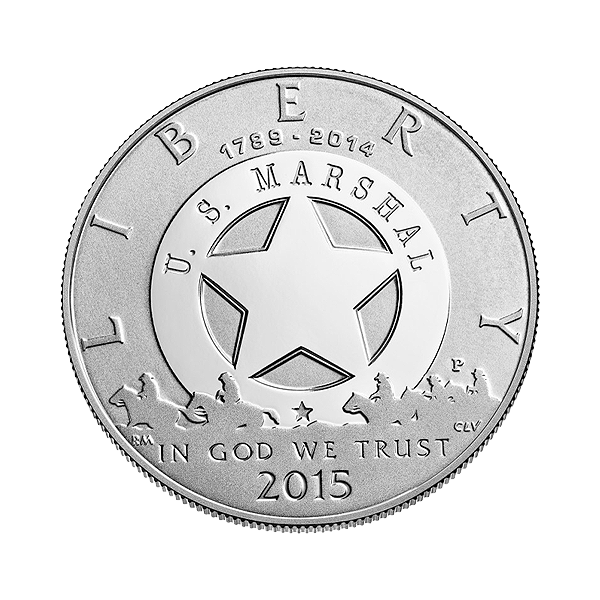 Quantity
ACH/Wire
Credit Card
Specifications
Family:Silver Dollars

MetalSILVER

CategoryBullion Coins

MintUS Mint

CountryAmerican

Weight0.7734 oz

Purity.900 FINE SILVER

AvailabilityIn Stock
Description
2015 marks the 225th anniversary of the United States Marshals Service (USMS). This is a milestone for the oldest federal law enforcement agency, originally founded in 1789 under the presidency of George Washington.
The obverse side of the coin displays a large image of the U.S. Marshal Service Star alongside the silhouette of agents riding horseback. LIBERTY and 1789-2014 is stamped overhead with IN GOD WE TRUST, 2015, and P for the Philadelphia Mint.
The reverse side features a detailed image of a rugged U.S. Marshal serving justice in the Wild West. He carries a WANTED IN FT. SMITH poster. JUSTICE, INTEGRITY, and SERVICE is stamped around the rim, with UNITED STATES of AMERICA, E PLURIBUS UNUM, and $1 in the fields.
Like the silver dollars before it, this commemorative silver dollar is comprised of 90% pure silver with the remainder in copper, and the coin is US-backed legal tender.
This U.S. Marshals commemorative silver dollar arrives in uncirculated condition with a proof finish and makes a wonderful addition to anyone's collection.
Order your 2015-P U.S. Marshals Commemorative Proof Silver Dollar today!
Product Name
Item added to cart
Unit Price: *Extended Price: *Cart Subtotal:
*Extended Price for Bank Wire or ACH payments only. Other forms of payment will modify the cost per unit.
Volume Pricing Discount
Quantity
ACH/Wire
Credit Card