2000-P Leif Ericson Commemorative Silver Dollar BU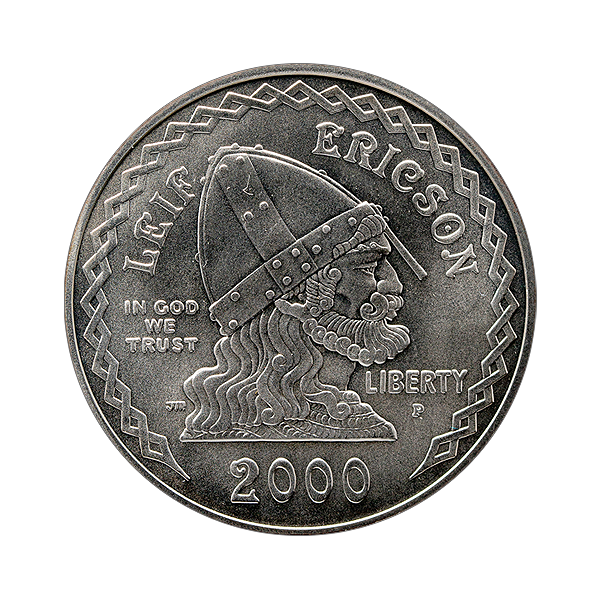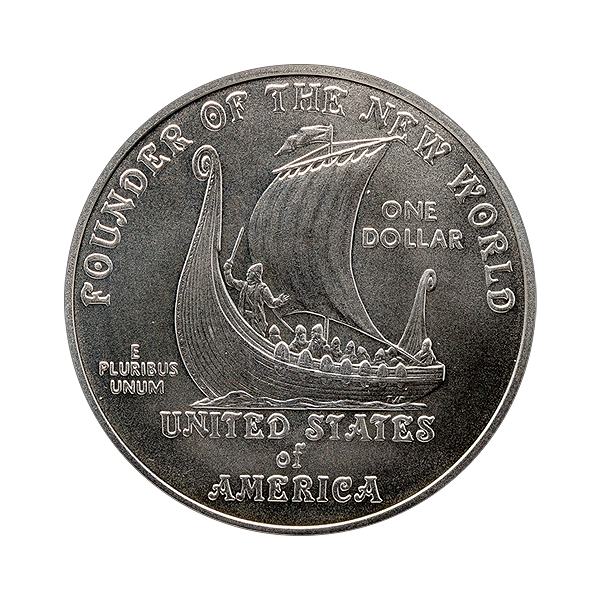 Quantity
ACH/Wire
Credit Card
Specifications
Family:Silver Dollars

MetalSILVER

CategoryBullion Coins

MintUS Mint

CountryAmerican

Weight0.7734 oz

Purity.900 FINE SILVER

AvailabilityIn Stock
Description
In 2000, the US Mint produced the Leif Ericson Commemorative Silver Dollar to celebrate the one-millennium anniversary of the famed Viking Leif Ericson landing in modern day Newfoundland, Canada in 1000 AD. Initially traveling from Norway to Greenland, intense weather pushed Leif Ericson's crew off course, where they landed in the new world.
The obverse side is a John Mercanti design featuring a sharp profile of Leif Ericson. LEIF ERICSON is stamped overhead with IN GOD WE TRUST, 2000, LIBERTY, P, and Mercanti's initials included in the coin's fields.
The reverse side displays a Viking ship at sail with Leif Ericson leading the crew. FOUNDER OF THE NEW WORLD is stamped around the rim, with UNITED STATES of AMERICA, E PLURIBUS UNUM, and ONE DOLLAR.
Like other silver dollars before, this commemorative silver dollar is comprised of 90% pure silver, and the coin is US-backed legal tender.
This Leif Ericson commemorative silver dollar arrives in brilliant uncirculated (BU) condition and makes a beautiful addition to any collection.
Order your 2000-P Leif Ericson Commemorative Silver Dollar BU today!
Product Name
Item added to cart
Unit Price: *Extended Price: *Cart Subtotal:
*Extended Price for Bank Wire or ACH payments only. Other forms of payment will modify the cost per unit.
Volume Pricing Discount
Quantity
ACH/Wire
Credit Card