1987 1 oz American Silver Eagle Coin BU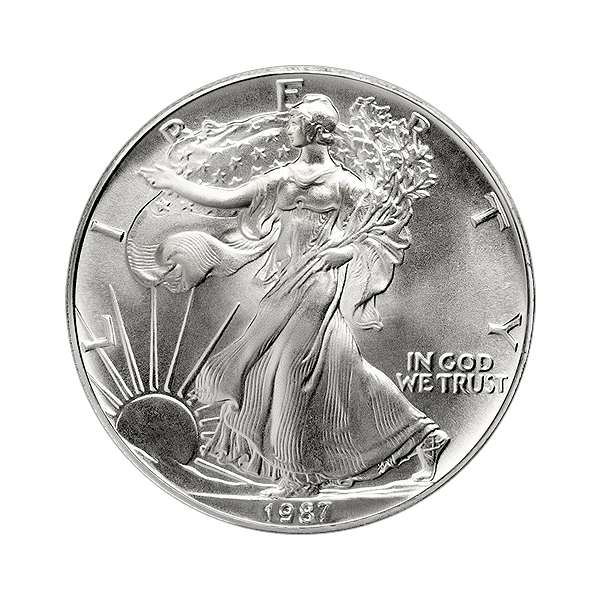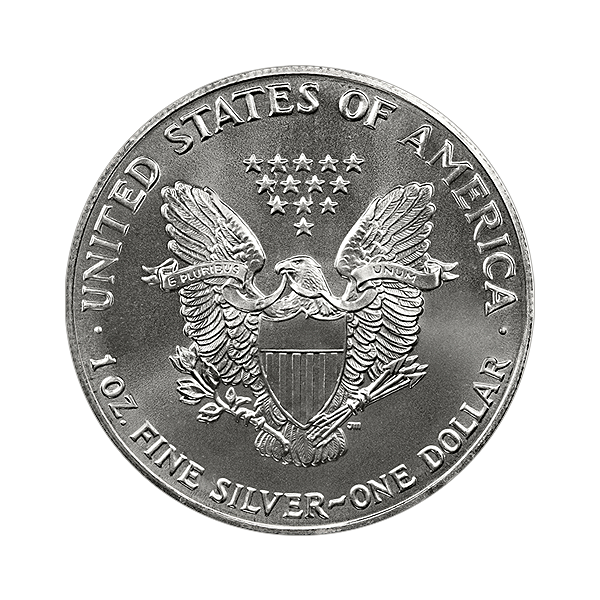 Quantity
ACH/Wire
Credit Card
Specifications
Family:American Silver Eagle

MetalSILVER

CategoryBullion Coins

MintUS Mint

CountryAmerican

Weight1 oz

Purity.999 FINE SILVER

AvailabilityIn Stock
Description
The American Silver Eagle is arguably the most recognized silver bullion coin on the planet. First minted in 1986 to monumental acclaim, the American Silver Eagle's widespread appeal has made it the standard investment-grade silver coin worldwide. The US Mint strikes each American Silver Eagle from .999 fine silver, and the US Government backs them for $1 (USD).
Each American Silver Eagle's obverse side features the historic Walking Liberty design. Adolph A. Weinman's original creation adorned the iconic Walking Liberty Half Dollar, minted from 1916 to 1947. LIBERTY is printed around the rim, with IN GOD WE TRUST included in the field. 1986, the coin's year of issue, is written underneath.
The timeless reverse side showcases US Mint Chief Engraver John Mercanti's heraldic eagle with a shield and thirteen five-pointed stars. UNITED STATES OF AMERICA is stamped around the top half of the rim and inscriptions 1OZ. for the one troy ounce coin weight, FINE SILVER indicating the 99.9% pure silver content, and ONE DOLLAR denoting it as US legal tender, stamped around the bottom half.
American Silver Eagles may be struck at the West Point, San Francisco, or Philadelphia Mint, and the US Mint produced 11,442,335 Silver Eagles in 1987.
Each 1987 1 oz American Silver Eagle Coin arrives in Brilliant Uncirculated (BU) condition and is verified and tested on-site for weight and purity.
Order your 1987 1 oz American Silver Eagle Coin BU today!
Product Name
Item added to cart
Unit Price: *Extended Price: *Cart Subtotal:
*Extended Price for Bank Wire or ACH payments only. Other forms of payment will modify the cost per unit.
Volume Pricing Discount
Quantity
ACH/Wire
Credit Card