1878-1904 Morgan Silver Dollar Coin XF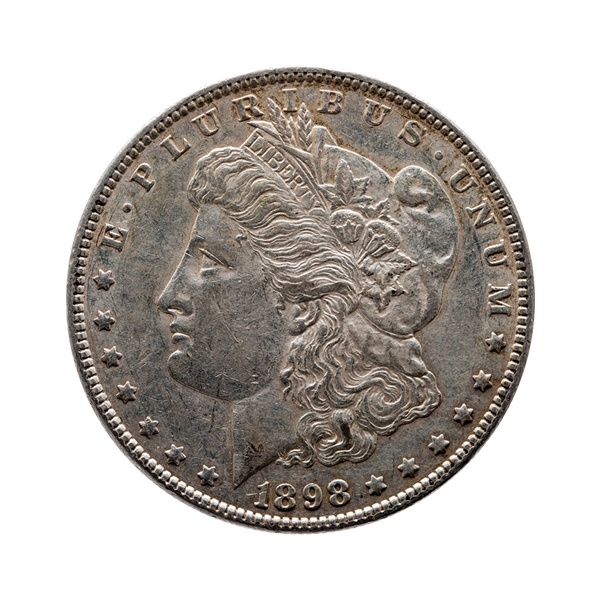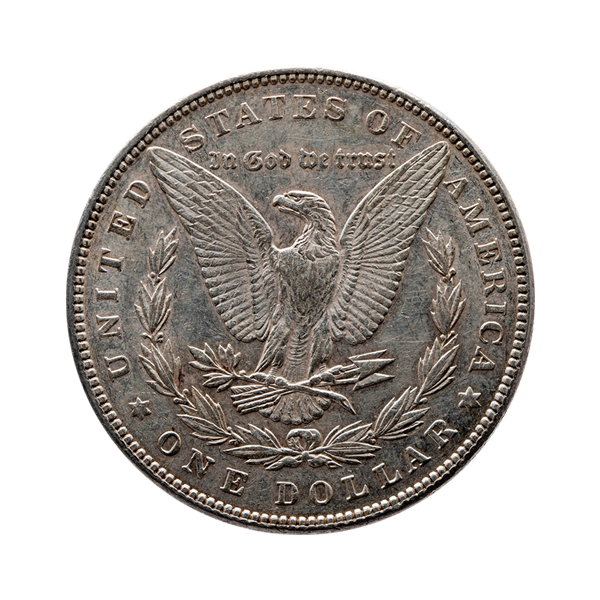 Quantity
ACH/Wire
Credit Card
Specifications
Family:Silver Dollars

MetalSILVER

CategoryBullion Coins

MintUS Mint

CountryAmerican

Weight0.7734 oz

Purity.900 FINE SILVER

AvailabilityIn Stock
Description
For most of American history, silver dollars were part of US circulating coinage, and some have endured in collections. Today, Morgan Silver dollars are as popular as ever with the collector's community, and rare varieties trade hands at considerable collector's premiums.
George T. Morgan designed the Morgan Silver dollar to replace the Seated Liberty dollar, and production commenced in 1878. The run until 1904 saw Morgan Silver dollars minted at four US Mint facilities, including Philadelphia, New Orleans, San Francisco, and Carson City.
The Morgan Silver dollar's obverse contained a profile portrait of Lady Liberty. Liberty is depicted wearing a Phrygian cap with LIBERTY written across. E PLURIBUS UNUM ("out of many, one"), 13 stars for the original US colonies, and the year of issue are stamped around the field's perimeter.
The coin's reverse side displays an eagle with wings spread, perched on arrows and an olive branch, and surrounded by wreaths. IN GOD WE TRUST is written above the eagle's head, and UNITED STATES OF AMERICAN and ONE DOLLAR around the field's perimeter.
Each Morgan Silver dollar is struck on 90% silver (10% copper balance) coin planchets and contains 0.7734 troy ounces of pure silver.
Coins from this lot arrive in Extremely Fine (XF) condition, have sharp overall details, and exhibit minimal wear on the high points. Mint luster might be present but muted.
We verify and test each 1878-1904 Morgan Silver Dollar XF on-site for weight and purity. 1878-1904 Morgan Silver Dollar XF from this order will be dated between 1878 and 1904.
Order your 1878-1904 Morgan Silver Dollar Coin XF today!
Product Name
Item added to cart
Unit Price: *Extended Price: *Cart Subtotal:
*Extended Price for Bank Wire or ACH payments only. Other forms of payment will modify the cost per unit.
Volume Pricing Discount
Quantity
ACH/Wire
Credit Card