100 oz Silver Bar – Royal Canadian Mint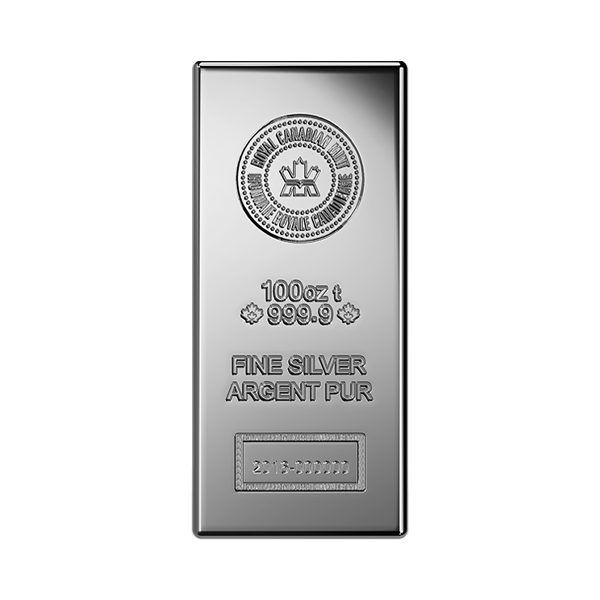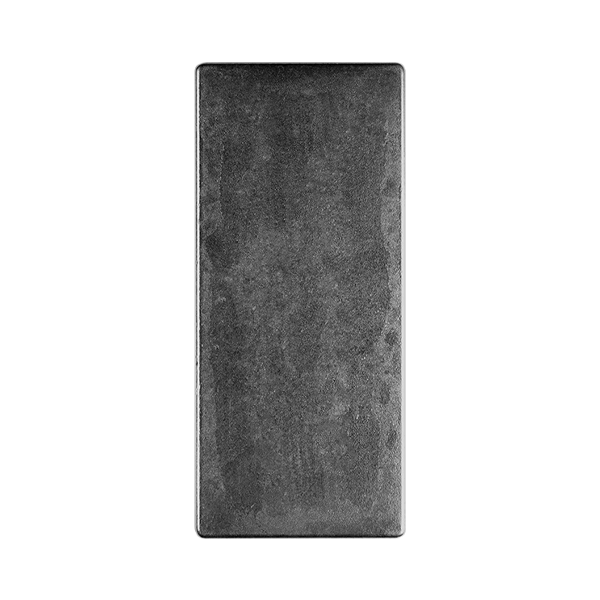 Quantity
ACH/Wire
Credit Card
Specifications
Family:Silver Bars 100 oz

MetalSILVER

CategoryBullion Bars

MintRoyal Canadian Mint

CountryCanadian

Weight100 oz

Purity.999 FINE SILVER

AvailabilityIn Stock
Description
The Royal Canadian Mint (RCM) is a leading sovereign mint that produces exceptional retail investment bullion. RCM bullion products exceed investment-grade purity without exception, and their coins and bars integrate industry-leading security features.
The RCM 100 oz Silver Bar is an attractive design that trades hands close to spot price and is fully backed by the Royal Canadian Mint. The obverse is struck with the RCM logo, mint hallmarks, and serial number, while the reverse is blank. The RCM 100 oz Silver Bar is a compact solution perfect for storing bulk silver, and there is an active market for 100 oz silver bars should the need to liquidate arise.
Please Note: Silver bars from this SKU are a mix of new and secondary-market items but are guaranteed to meet or exceed acceptable retail condition.
Order your 100 oz Silver Bar – Royal Canadian Mint today!
Product Name
Item added to cart
Unit Price: *Extended Price: *Cart Subtotal:
*Extended Price for Bank Wire or ACH payments only. Other forms of payment will modify the cost per unit.
Volume Pricing Discount
Quantity
ACH/Wire
Credit Card