100 oz Silver Bar – Asahi Refining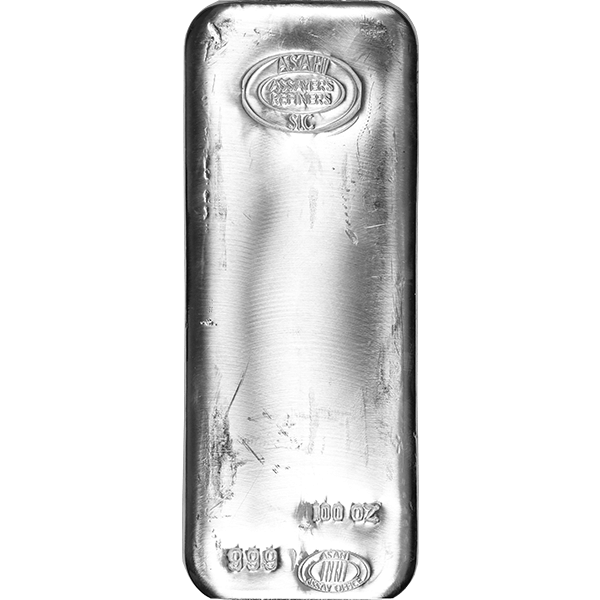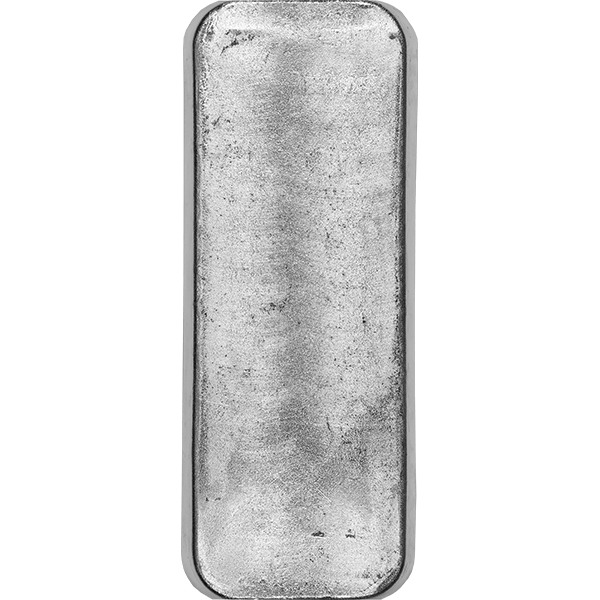 Quantity
ACH/Wire
Credit Card
Specifications
Family:Silver Bars 100 oz

MetalSILVER

CategoryBullion Bars

MintAsahi Refining

CountryAmerican

Weight100 oz

Purity.999 FINE SILVER

AvailabilityIn Stock
Description
In 2015, Asahi Holdings acquired Johnson Matthey's refining operation and launched Asahi Refining USA to compete on the world stage. With this turn-key setup, Asahi hit the ground running and quickly established itself in the precious metals industry with a vast line of products.
The Asahi 100 oz Silver Bar is coveted for its affordable premiums and brand recognition. Modern Asahi 100oz bars arrive in one of two styles, the unique "loaf" design, reminiscent of vintage Johnson Matthey's, or the modern cast variety from their Florida facility.
For either bar design, the obverse is stamped with the Asahi logo and various hallmarks indicating the 100 troy oz weight and .999 fine purity. The reverse is blank. The Asahi 100 oz Silver Bar is a compact solution perfect for storing bulk silver, and there is an active market for 100 oz silver bars should the need to liquidate arise.
Order your 100 oz Silver Bar – Asahi Refining today!
Product Name
Item added to cart
Unit Price: *Extended Price: *Cart Subtotal:
*Extended Price for Bank Wire or ACH payments only. Other forms of payment will modify the cost per unit.
Volume Pricing Discount
Quantity
ACH/Wire
Credit Card