10 oz Silver Bar - Various Mints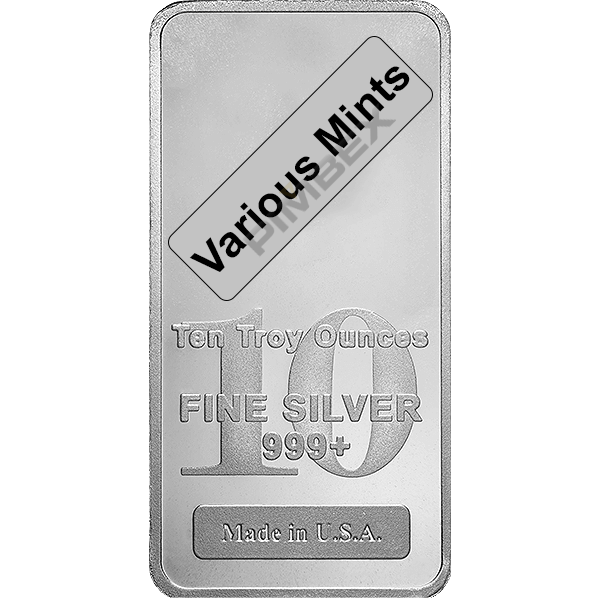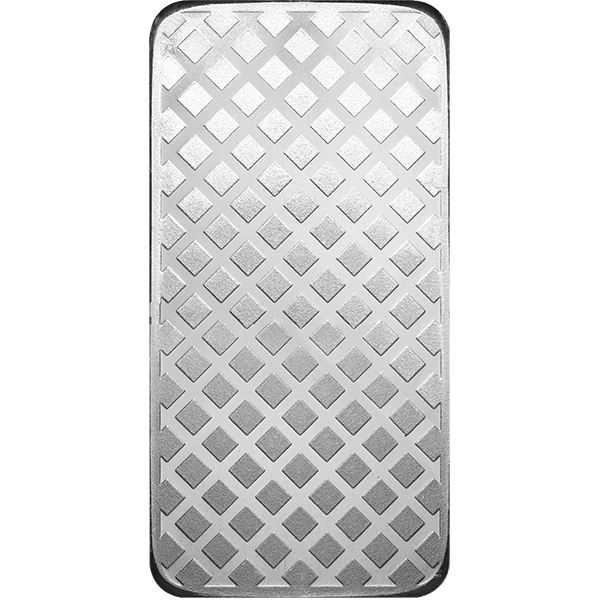 Quantity
ACH/Wire
Credit Card
Specifications
Family:Silver Bars 10 oz

MetalSILVER

CategoryBullion Bars

MintVarious

CountryVarious

Weight10 oz

Purity.999 FINE SILVER

AvailabilityIn Stock
Description
When your investment strategy requires flexible weight accumulation, 10 oz Silver Bar – Various Mints offers a compact, cost-effective solution. 10 oz silver bars offer a fantastic combination of liquidity and value that historically carry lower premiums versus 1 oz silver rounds. We select your 10 oz silver bar from various secondary market bars, and the mint logo and condition may vary. Each piece is guaranteed to test accurately for weight and metal content.
Store some value today with the 10 oz Silver Bar – Various Mints!
Product Name
Item added to cart
Unit Price: *Extended Price: *Cart Subtotal:
*Extended Price for Bank Wire or ACH payments only. Other forms of payment will modify the cost per unit.
Volume Pricing Discount
Quantity
ACH/Wire
Credit Card