1 oz South African Silver Krugerrand Coin (Random Year)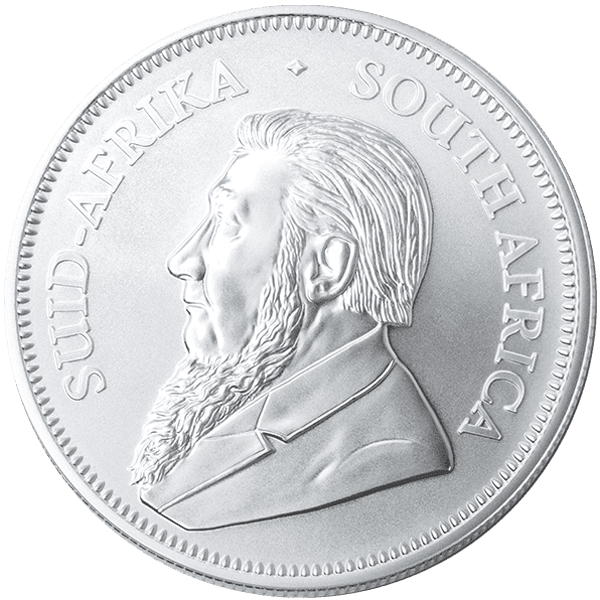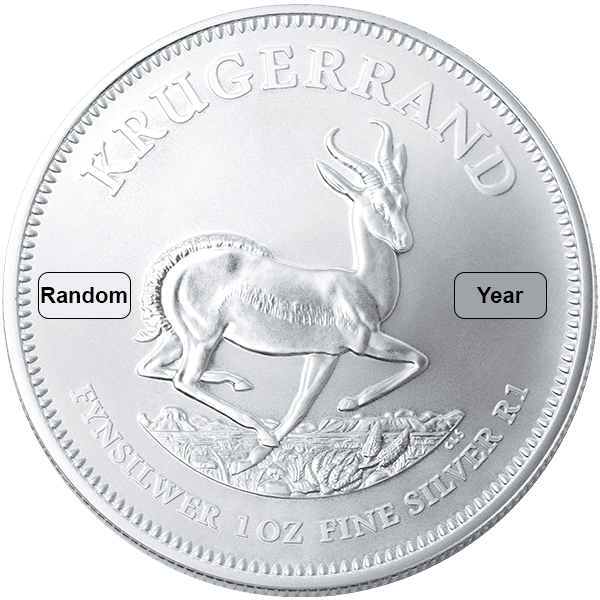 Quantity
ACH/Wire
Credit Card
Specifications
Family:Silver Krugerrand

MetalSILVER

CategoryBullion Coins

MintSouth African Mint

CountrySouth Africa

Weight1 oz

Purity.999 FINE SILVER

AvailabilityIn Stock
Description
The South African Silver Krugerrand is a relatively new player in the silver bullion market and shares the same iconic design as its gold counterpart.
This design entered circulation in 1967 as the Gold Krugerrand through a joint effort between the Rand Refinery and the South African Mint. The same arrangement exists for the production of the Silver Krugerrand, which is struck from .999 pure silver. The Silver Krugerrand bears a face value of 1 Rand fully backed by the South African government, a marked difference from the Gold Krugerrand, which has no denomination. The Silver Krugerrand has been minted annually since 2018.
The obverse depicts a profile bust of the Krugerrand's namesake, the 3rd President of the South African Republic, and early prominent figurehead Paul Kruger. The reverse includes the stunning profile of a Springbok Antelope in stride.
We verify and test each 1 oz South African Silver Krugerrand on-site for weight and purity. Secondary market coins will arrive in varied conditions and may exhibit signs of handling and wear. Coins from this order will be chosen from Random Dates.
Order the 1 oz South African Silver Krugerrand Coin (Random Year) today!
Product Name
Item added to cart
Unit Price: *Extended Price: *Cart Subtotal:
*Extended Price for Bank Wire or ACH payments only. Other forms of payment will modify the cost per unit.
Volume Pricing Discount
Quantity
ACH/Wire
Credit Card