1 oz Silver Round – Asahi Refining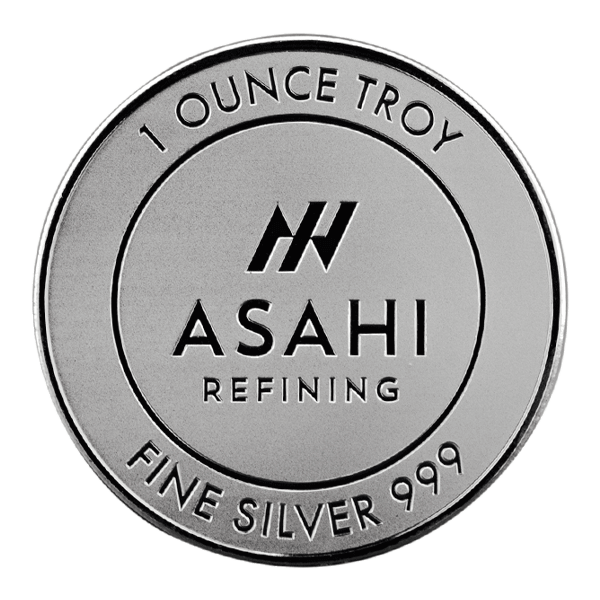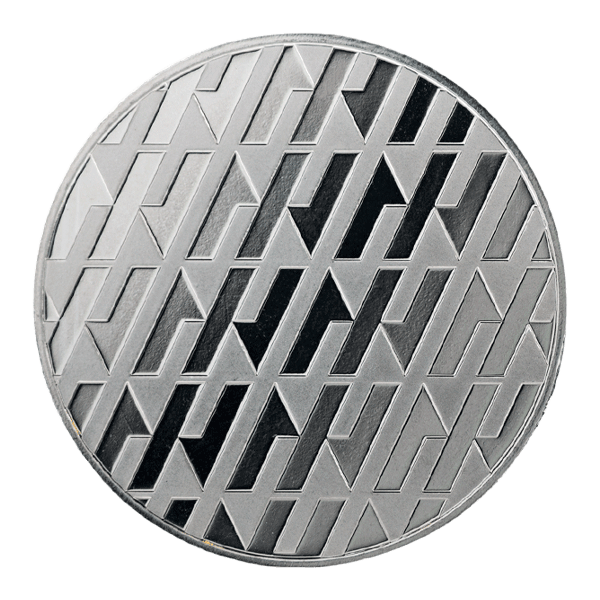 Quantity
ACH/Wire
Credit Card
Specifications
Family:Silver Rounds 1 oz

MetalSILVER

CategoryBullion Rounds

MintAsahi Refining

CountryAmerican

Weight1 oz

Purity.999 FINE SILVER

AvailabilityOut Of Stock
Description
Asahi Refining USA is renowned for its high-quality retail precious metals products, and this silver round is no exception. Minted from one troy ounce of 99.9% pure silver, the 1 oz Silver Round – Asahi Refining provides an excellent value for silver investors.
The obverse design features the Asahi Refining logo within a circle and is surrounded by pertinent mint hallmarks. The fields have a matte, frosted finish, while the incused logo and lettering display a proof-like finish.
The reverse side shows a repeating Asahi brand logo with offsetting frosted and proof-like elements.
Asahi Refining USA set up shop in 2015 with the acquisition of Johnson Matthey's century-old refining operation. They continue to expand and have become one of the fastest-growing precious metals refiners in the world. Investors adore their lineup's clean, simple designs and wide selection of precious metals products.
Order your 1 oz Silver Round – Asahi Refining today!
Product Name
Item added to cart
Unit Price: *Extended Price: *Cart Subtotal:
*Extended Price for Bank Wire or ACH payments only. Other forms of payment will modify the cost per unit.
Volume Pricing Discount
Quantity
ACH/Wire
Credit Card