1 oz Austrian Silver Philharmonic Coin (Random Year)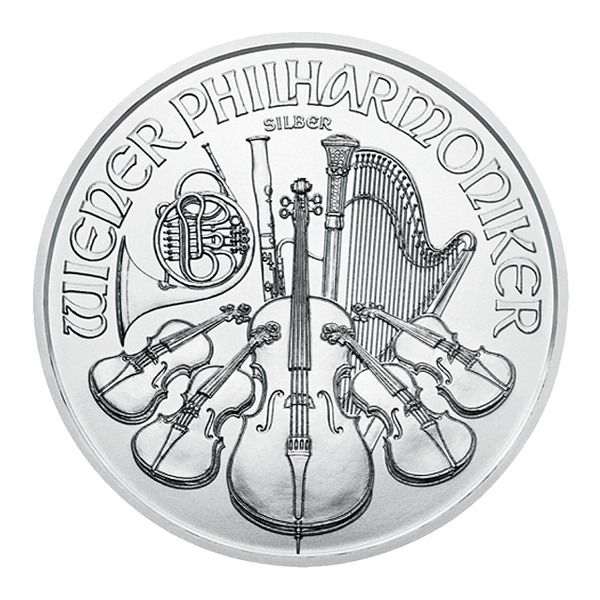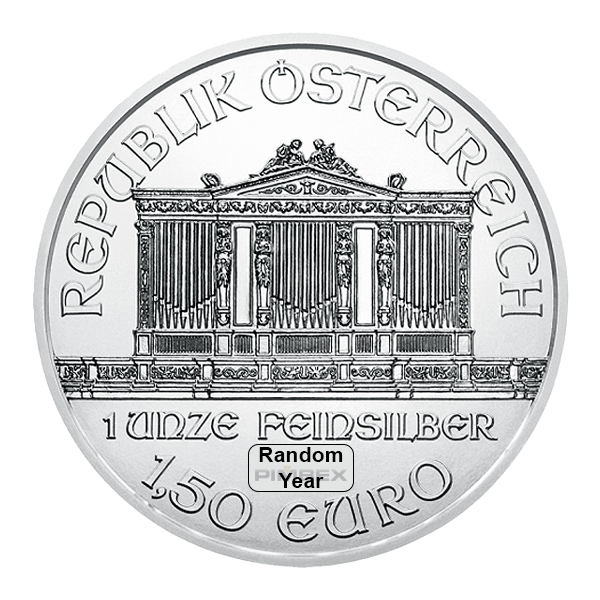 Quantity
ACH/Wire
Credit Card
Specifications
Family:Austrian Silver Philharmonic

MetalSILVER

CategoryBullion Coins

MintAustrian Mint

CountryAustrian

Weight1 oz

Purity.999 FINE SILVER

AvailabilityIn Stock
Description
The Austrian Silver Philharmonic is the most popular silver bullion coin in mainland Europe. First minted in 2008, the Silver Philharmonic has quickly risen to prominence beside other established sovereign mint offerings. The Silver Philharmonic is struck from 99.9% pure silver and carries a face value of €1.50 (Euro), guaranteed by the Austrian government.
Thomas Pesendorfer chiseled the design for the Gold Philharmonic, the Austrian Mint's flagship gold bullion coin, in 1989. This design was reproduced in 2008 for its silver counterpart, which averages annual mintages in the millions. The Silver Philharmonic coin's obverse features the Great Organ, a colossal centerpiece of the world-renowned Vienna Philharmonic. The reverse displays an orchestral arrangement that includes a cello, bassoon, Vienna horn, harp, and four violins.
The Austrian Mint has a history dating back to the 12th century, while the contemporary site of the Heumarkt-based mint broke ground in 1835. The Austrian Mint is the sole national producer of coinage and investment-grade bullion for the Austrian people.
We verify and test each 1 oz Austrian Silver Philharmonic on-site for weight and purity. Secondary market coins will arrive in varied conditions and may exhibit signs of handling and wear. Coins from this order will be chosen from Random Dates.
Order your 1 oz Austrian Silver Philharmonic (Random Year) today!
Product Name
Item added to cart
Unit Price: *Extended Price: *Cart Subtotal:
*Extended Price for Bank Wire or ACH payments only. Other forms of payment will modify the cost per unit.
Volume Pricing Discount
Quantity
ACH/Wire
Credit Card