1 Kilo Gold Bar - Various Mints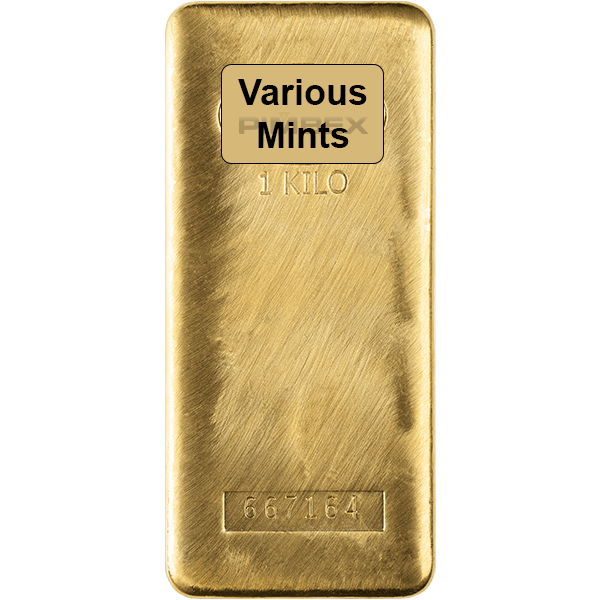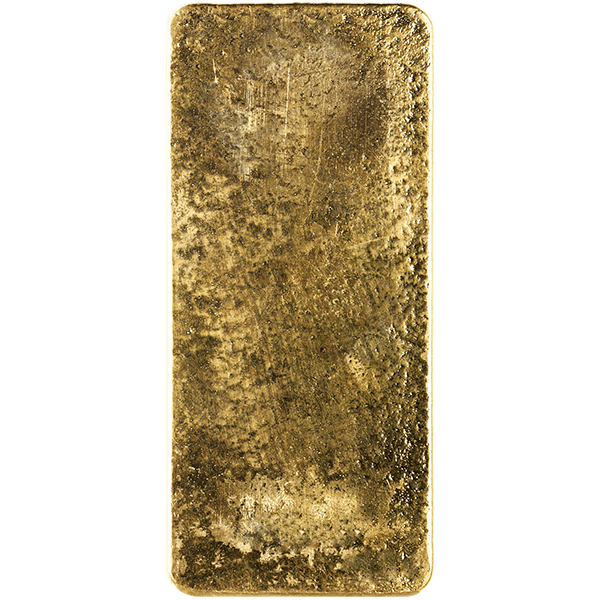 Quantity
ACH/Wire
Credit Card
Specifications
Family:Gold Bars Assorted Weights

MetalGOLD

CategoryBullion Bars

MintVarious

CountryVarious

Weight1000 g

Purity.9999 FINE GOLD

AvailabilityIn Stock
Description
Gold has traded hands for millennia, formerly circulating as money but now acts as a safe-haven investment and store of value. Owning gold bullion helps protect the purchasing power of your savings and creates an investment portfolio mix with proper diversification.
The 1 Kilo Gold Bar - Various Mints has a higher entry point than other gold investments but is undoubtedly the best way to acquire physical gold for close to spot price. Prominent investors and institutions commonly stockpile 1 kilo gold bars for dealing in larger quantities. A 1 kilo gold bar is truly a sight to behold, a 2.2-pound brick of .9999 fine gold that is roughly the size and shape of an early smartphone. They are deceivingly heavy in hand!
Secondary market 1 kilo gold bars arrive in either a sealed assay card or loose form, and each bar's design and condition will vary. The obverse side of the bar will include the mint logo and hallmarks, and typically a serial number, while the reverse side is blank. We verify and test each 1 kilo gold bar on-site and guarantee for weight and purity.
Order your 1 Kilo Gold Bar – Various Mints today!
Product Name
Item added to cart
Unit Price: *Extended Price: *Cart Subtotal:
*Extended Price for Bank Wire or ACH payments only. Other forms of payment will modify the cost per unit.
Volume Pricing Discount
Quantity
ACH/Wire
Credit Card